Interest

Feast on Kero's Favorite Dishes at the Cardcaptor Sakura Café

posted on by Kim Morrissy
Kero spends an awful lot of time eating. He regularly scoffs down takoyaki and pudding, sometimes even while Sakura is out capturing cards. The huge presence of food in the anime has made Cardcaptor Sakura-themed cafes very popular; a separate café opened in three Animate Cafe's in Japan between March 23 - May 15.
Now, the beloved mascot of Cardcaptor Sakura got his own themed café at Tokyo Solamachi in Tokyo Skytree Town from April 27 to July 8. This café lets you try out all of Kero's favorite dishes and step into his "Leave it to Kero-chan!" corner.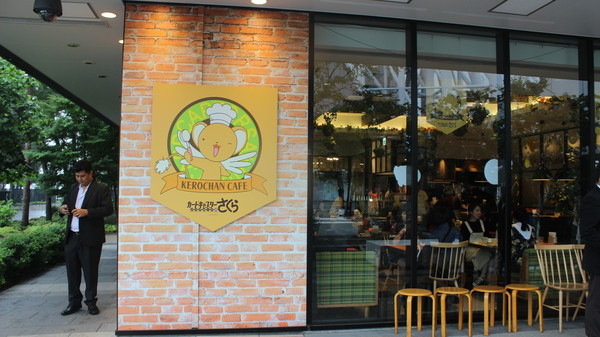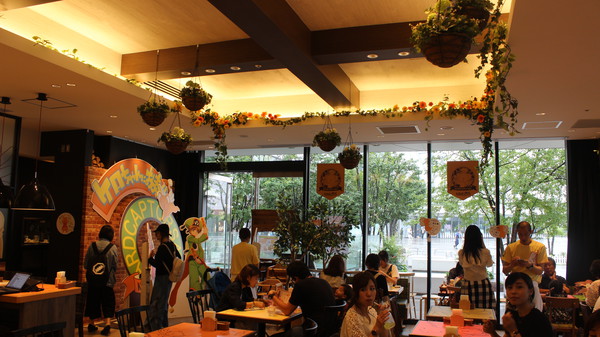 Having been to my fair share of anime-themed cafés, I feel confident in saying that this Cardcaptor Sakura café has some of the best food and presentation among its kind. The free swag also stands out among other anime café offerings: not only do you get a free coaster with each food/drink purchase, you get a special coaster for your birthday. You can also keep the special plates and mugs that some dishes are served in.
The café itself also has a warm and inviting atmosphere. The service was particularly friendly; the staff would volunteer to take your photo in front of the Sakura, Syaoran, Kero, and Tomoyo cutouts.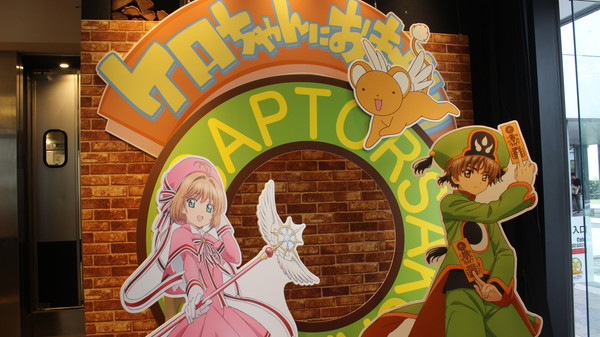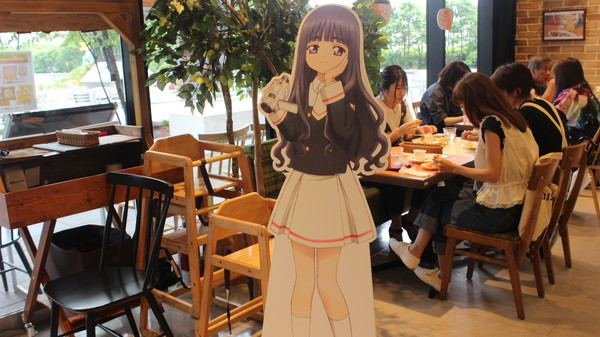 As for the food itself, I enjoyed it quite a lot. The "Kero's Feast Plate" has all of Kero's favorite crammed onto one plate. I also had pancakes and a sundae.
What all of these dishes had in common was a Kero face as an edible portion. This brought to mind episode 17 of Clear Card, when the characters make roll cakes. Sakura's friends suggest to her to put a Kero face inside the cake for decoration, but Sakura protests, saying that it would be weird to eat a Kero face.
Obviously, the organizers of this restaurant had no such qualms! I admit that once I got over my own initial squeamishness, I had fun eating the pancakes and biscuits with Kero's face on them.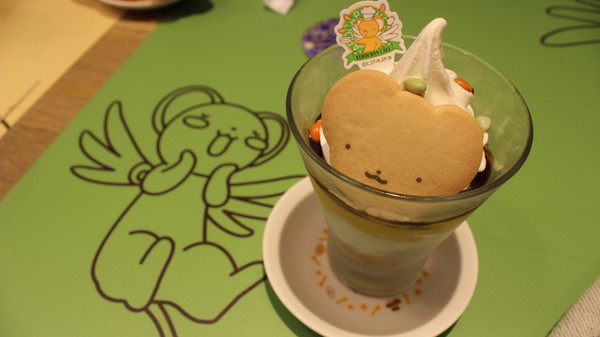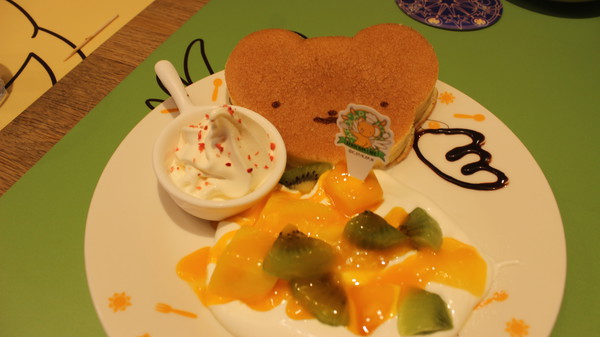 When Kero's not busy guzzling sweets and playing video games, he hosts his own corner at the end of each Cardcaptor Sakura episode. This had its own space at the café, too, complete with Spinny furiously giving Kero directions offstage.

Overall, I had a nice time at the Cardcaptor Sakura café, and I would recommend it not just to fans but for people who are looking for a pleasant café experience. This café space regularly swaps out for a different collaboration every few months, so keep an eye on it.
The Cardcaptor Sakura café at Tokyo Solamachi will run from April 27 to July 8. You can reserve a time for it here (note that the link is in Japanese).
---