×
remind me tomorrow
remind me next week
never remind me
Subscribe to the ANN Newsletter • Wake up every Sunday to a curated list of ANN's most interesting posts of the week.
read more
Interest

Real-Life Architect Designed the Set of Mamoru Hosoda's Mirai Film

posted on by Kim Morrissy

Acclaimed anime film director Mamoru Hosoda's latest project Mirai had some unusual faces working on it. Makoto Tanijiri, co-president of the architect firm Suppose Design Office, designed the family house shown in Mirai.
A model version of the house he created is currently being showcased at the "Mirai: Mamoru Hosoda's World Beyond Time Since The Girl Who Leapt Through Time" exhibition at the Tokyo Dome City Gallery AaMo.
In the official pamphlet for the exhibit, published July 25, Tanijiri revealed the circumstances behind his involvement in the film, as well as the reasoning behind some of the film's more unusual design choices.
Tanijiri first met Mamoru Hosoda two years ago through a mutual friend of theirs, the producer Genki Kawamura. "The first time we actually met, Hosoda told me that he wanted to make a film set almost entirely inside a residential home," says Tanijiri. "I was really impressed by that."
Mirai was Tanijiri's first time working on an anime project. He notes that although his general design process was more or less the same as his regular jobs, the question of "who is the client?" brought some interesting dimensions to consider.
"You have to design a real-life house so that people can actually use it, but anime doesn't have such constrictions." On the other hand, this brought about other complications. "It was hard to grasp how exactly the designs would work in practice. I had discussions with Hosoda about how the characters would live in the house as I put together the blueprints."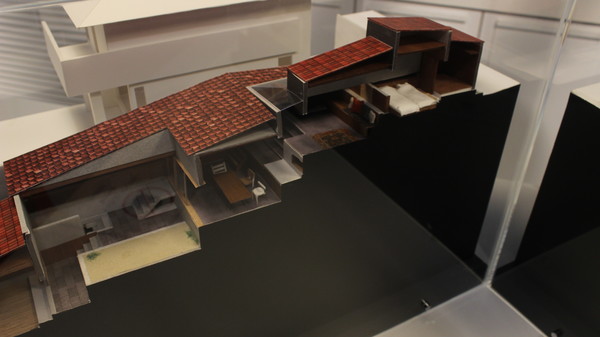 The father character in Mirai is himself an architect, so Hosoda wanted somebody with similar expertise to design a house as if they were creating their own family home. But Tanijiri notes that his personality and outlook are not exactly the same as the father's. "Even though he's an architect, he can't make all the decisions by himself, and he doesn't have a lot of money, either. He also has the most stubborn client of all in the form of his wife, so he can't design anything too outrageous."
Another consideration was that an overly fantastical design would break the viewer's suspension of disbelief. At the same time, a certain degree of fantasy is necessary for an animated work to stand out, as well as to portray a four-year-old protagonist's perception of a fun space to live in.
It is for these reasons that the design choices were mostly practical in nature, although certain quirks will stand out to viewers of the film. Most of the house is only accessible through stairs, and young Kun-chan is constantly shown climbing steps that are slightly too big for him. Tanijiri says that it was his idea to section off the house into different levels. "A child will be able to see the bottom room clearly from the garden, but an adult will only be able to see what's right in front of them. The child's view will change as he grows up."
Above all, Tanijiri hopes that he managed to portray a house that looks fun to inhabit. "I felt it was my duty to make something that viewers of the film could simply enjoy."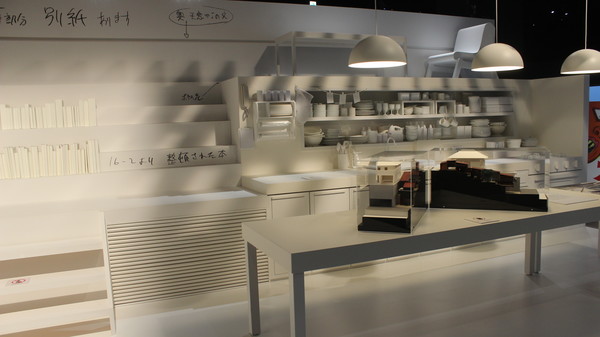 The "Mirai: Mamoru Hosoda's World Beyond Time Since The Girl Who Leapt Through Time" exhibition will run from July 25 to September 17 at the Tokyo Dome City Gallery AaMo. The exhibit showcases production materials from Mirai along with previous Hosoda films. Pre-ordered tickets for adults cost 1500 yen, while a child's ticket costs 700 yen. An adult-and-child pair costs 2000 yen. Same-day tickets are also available for a slightly higher price.
---