Interest

Cardcaptor Sakura's Dream Wand, Clear Card Deck Recreated

posted on by Lynzee Loveridge
Cardcaptor Sakura: Clear Card manga and anime series reignited interest in Clamp's magical girl series, including a new wave of merchandise and themed events. Two of the most detailed items to come out of the series' revitalization are the interactive card sets by Takara Tomy. The toy maker created Sakura's original set of 52 Clow Cards and Sakura Cards with RFID chips that interacted with a stuffed Kero-chan plush and both versions of her wand from the original series.

In the new anime and manga series, Sakura beings collecting Clear Cards that have their own unique powers and receives a brand new wand. Of course, that means Takara Tomy has a third set for collectors to drool over and it's slated for release next month for 7,344 yen (US$66).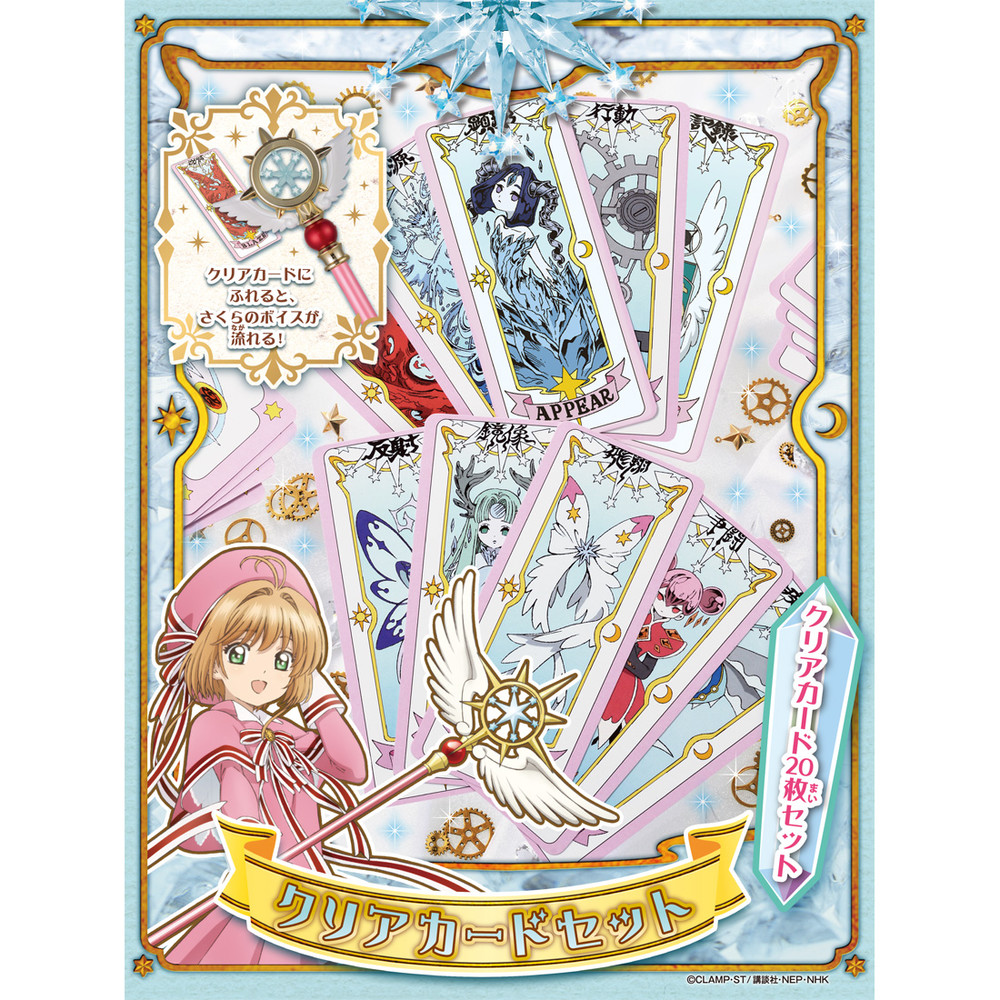 The set includes 20 clear cards that interact with Sakura's Dream Wand (sold separately).The wand will read the cards' names in Sakura Kinomoto's voice.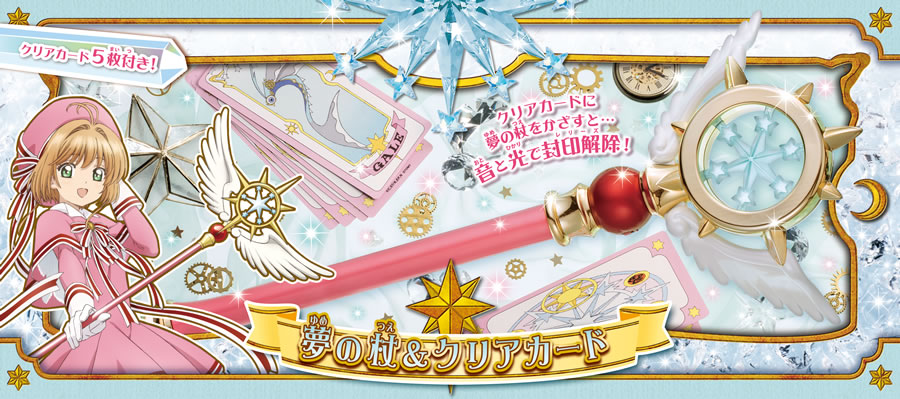 The Dream Wand costs 9,180 yen (US$82) and has over 50 recorded phrases. It also comes with five Clear Cards, so buyers have a few to play with if they choose not to buy the full set.
The Dream Wand went on sale on April 19. The Clear Card deck will go on sale on October 27.
[Via Nijimen]
---