Interest

Tokimeki Memorial's Shiori Lives on as a Bombergirl

posted on by Lynzee Loveridge

Tokimeki Memorial, or TokiMemo for short, is a classic dating sim franchise. It initially launched in 1994 and popularized non-linear gameplay where choices majorly affected the player's success at winning over a potential love interest. The franchise has gradually moved on from its traditional school setting and heroines to spin-offs and variations, some from a female protagonist's perspective and others taking place in a restaurant or on an idol stage.
The first entry into the long-running franchise includes a variety of heroines but the de facto "best girl" is Shiori Fujisaki, the avatar character's former childhood friend. She's athletic, popular, and excels at academics and is the all around perfect girl. Her impossibly high standards for herself won her a bevy of fans since her debut over 20 years ago. Tastes might change, but there are still plenty of gamers who hold a torch for Shiori, even if she doesn't get as much merchandise as she used to.
The character made a reappearance last year outside of the Tokimeki Memorial franchise. In fact, it might be the last place you'd expect to find a hardworking school girl. Konami began testing its Bomber Girl co-op arcade game in select arcades with Shiori appearing as a gacha character. The game is already strange enough for recasting Bomberman as a sailor-suited girl with explosive tendencies and at least one of the features seems to mimic Kan Colle by including destroyed costumes. Each match played earns gamers a chance to win Shiori and add her to their roster. Her in-game appearance shows her holding a large bomb behind her back, maybe a reference to the original TokiMemo's 'bomb' feature. In the game, failing to keep multiple girls happy with attention could cause the player to be "bombed", i.e. gossiped about behind their back and lowering their reputation.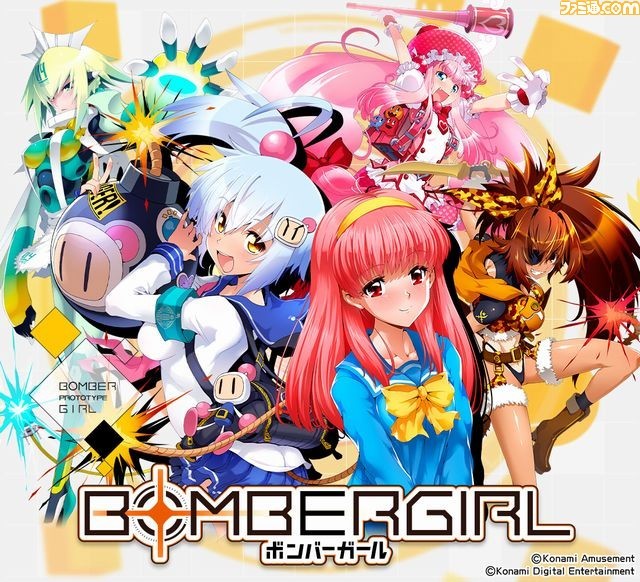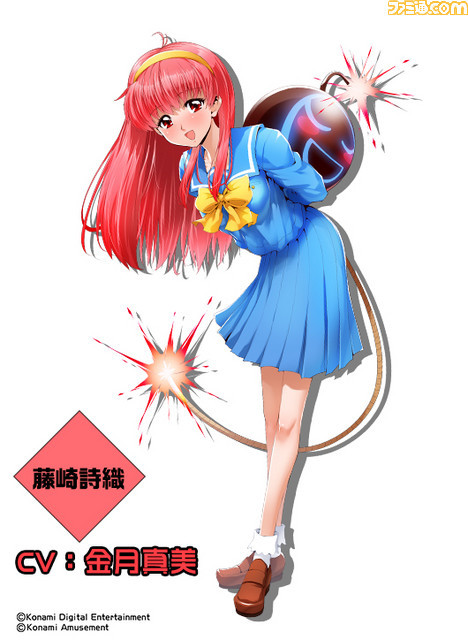 Bombergirl seems to have reignited fans interest in the character. The game's official Twitter account announced a new figure based on the game's key art of Shiori is in the works by Eiko. The figure, the first for the character in years, will make its way into prize machines in February 2019.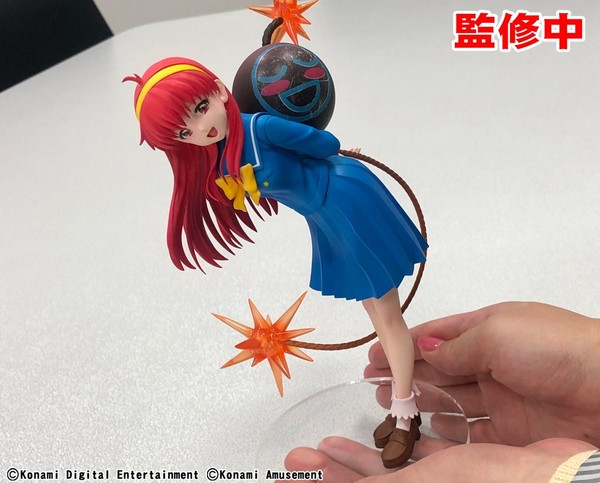 Surprisingly, this isn't Shiori's only appearance in a Bomberman title. She appeared as the DLC character "Schoolgirl Bomberman" in the Nintendo Switch game Super Bomberman R.
---