Interest

Eevee Stars in 1st Official Pokémon Tamagotchi Gadget

posted on by Lynzee Loveridge
Announced just in time for Eevee Day, Tamagotchi's new Eevee version is ready to take your Christmas money. Get ready to raise your pocket-sized Eevee into any one of its eight evolutions when the virtual pet is released on January 26, 2019.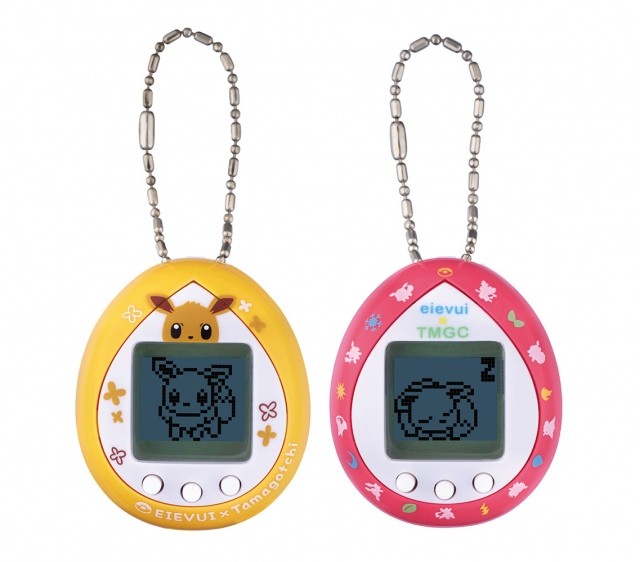 If that isn't enticing enough, it looks like Tamagotchi has put their own creative monster designing powers into the product. The official website teases three additional forms along side Vaporeon, Jolteon, Flareon, Espeon, Umbreon, Leafeon, Glaceon, and Sylveon.

The Eevee Tamagotchi is the first official Pokémon Tamagotchi ever. A similar product, although not part of the Tamagotchi brand, starring Pikachu was released in 1998.
The Eevee Tamagotchi comes in two different hard case designs and each costs 2,300 yen (US$20). Tamagotchi has not announced a North American release.
The Tamagotchi brand launched in Japan with its first mobile pet toy in 1996. The toy was an international success with 40 million sold worldwide in less than three years. Since its debut two decades ago, there are over 82 million units sold around the world.
Source: Tamagotchi via Hachima Kikō
---