Interest

Virtual Youtuber Kaguya Luna Collaborates with Nissin in Wacky Egg Bowl Commercial

posted on by Victor Chaves
Kaguya Luna spins chickens and sings "I'm Always Soba" in new commercial.
---
Virtual Youtuber Kaguya Luna has posted a collaboration video advertising Nissin['s Donbei Egg Ramen on her YouTube channel
Along with the humorous ad, artist Mika Pikazo illustrated a promotional poster of Kaguya Luna eating Nissin's Donbei Egg Ramen, which will be posted in the main thoroughfare in Tokyo Station.
Although Kizuna Ai is the more well-known "Virtual Youtuber" in the West, Kaguya Luna is one of the more popular virtual YouTubers to come out of Japan, racking up over 800,000 subscriptions to her YouTube channel with views averaging from 400,000 to 2 million per video. She sets herself apart from others not just by production value, but her bombastic humor and ecstatic personality elevates her to the point of being able to have big collaborations like with Nissin.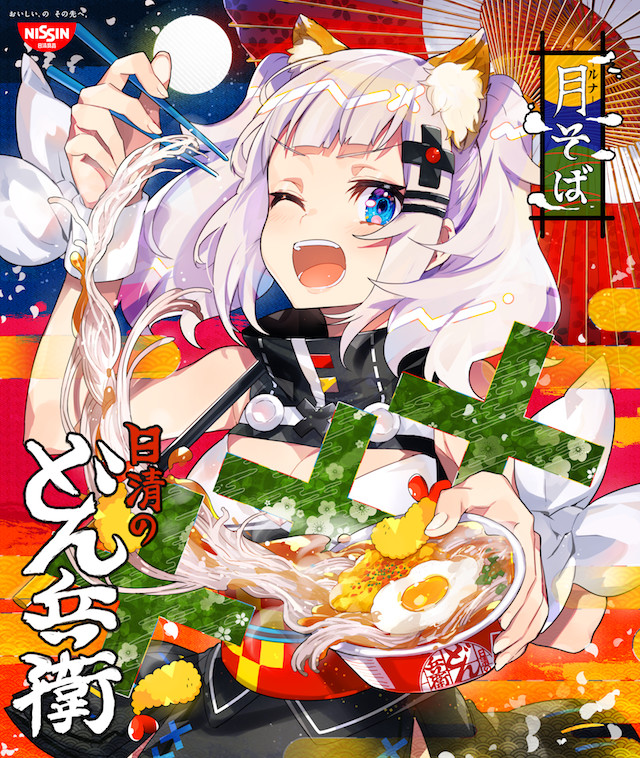 In addition to the collaboration, Kaguya Luna will be making a guest appearance at the #Twitter Trends 2018 Award Show on December 26 at 7:00 p.m. The show will be hosted by comedian Atsushi Tamura and model Marie Iitoyo, and will tally the data from more than 45 million users to determine the top trends in Japan for 2018.
Nissin is no stranger to unique marketing campaigns. The company introduced its demonic version of its Hiyoko-chan mascot and has previously collaborated with the classic Rose of Versailles manga and the Final Fantasy XV game
Source: Animate Times
---