Interest

Pokémon Sun & Moon Anime Perfectly Spoofs G Gundam Finale

posted on by Lynzee Loveridge
Pokémon Sun & Moon has celebrated popular anime series and cast members' careers with on screen homages. The "Yūsha Liliel to Alola no Tsue!" (The Hero Liliel and the Alola Staff!) episode in October included callbacks to Revolutionary Girl Utena and Princess Knight and one panning shot featuring 10 different characters voiced by Megumi Hayashibara.
Last week's episode "Iwa o mo Kudaku Atsuki Heart! Lychee to Takeshi!! (A Passionate Heart That Can Smash Even Rock! Olivia and Brock!!) took the references a step further by recreating the finale of Mobile Fighter G Gundam. The scene begins as Brock and Olivia are about to face off in a Pokémon battle but are interrupted by Team Rocket. The mischievous villains are piloting a giant mecha that looks both like Meowth and the Dark Gundam.
アニポケがどういうわけかGガンダムをパロってきた。25周年だからかな? #anipoke pic.twitter.com/q25yIwKN8i

— 凍結され太郎 (@Story_terrorV2) January 6, 2019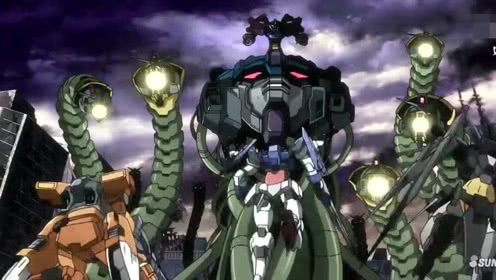 In order to defeat Team Rocket, Brock and Olivia team-up with a heart-shaped Continental Crush attack straight to the mecha's head. While performing the Z-Move, the pair interlock hands just like Domon and Rain when they use the Erupting Burning Finger Sekiha Love-Love Tenkyoken attack in G-Gundam.

Before Team Rocket's plan completely falls apart, the inside of the mecha is shown. The team's Stufful is shown climbing up a toy Alolan Exeggutor. While not a Gundam reference, it's similar to the Odate Buta gag in Yatterman. The pig appears out of the control panel whenever Doronjo compliments Boyacky.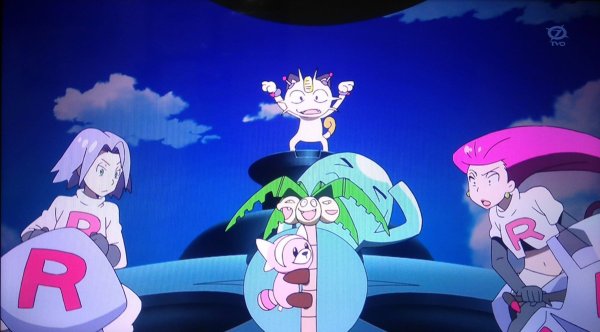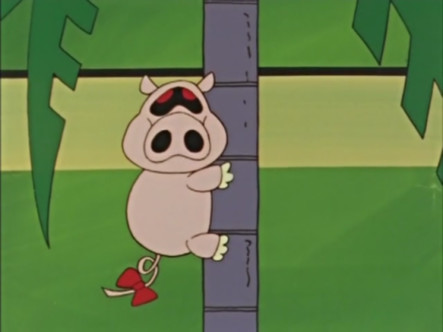 This isn't the first time G-Gundam has made its way into an episode of Pokémon Sun & Moon. The "Alola, Kanto!" episode, also featuring Brock and Misty, included Meowth piloting a mecha. The controls inside of the robot were similar to those seen in G-Gundam.
Source: Story_terrorV2 Twitter account, junglasses0403 Twitter account, oisuika Twitter account via Otakomu
---