Interest

Voice Actor of First Male Precure Reflects on What the Role Means to Him

posted on by Kim Morrissy
Other
Hugtto! Precure
voice actors shared their reflections after final episode aired on Sunday.
---
Following the broadcast of the final Hugtto! Precure episode on Sunday, voice actor Toshiyuki Someya published a blog post about how he felt playing Henri, the first ever male Precure. His character was present in 14 episodes: 7, 8, 11, 18, 19, 20, 25, 33, 41, 42, 43, 45, 48, and 49.
Someya wrote that among all the episodes he participated in, episode 42 stands out the most to him. This was the episode where Henri first became a Precure and adopted the name "Cure Infini."
"It was the biggest shock in my life to become a Precure," Someya wrote. "Even when I've grown old, I don't think I'll ever forget about this.
"I was so moved at every recording session. The messages pierced my heart and lifted my spirits."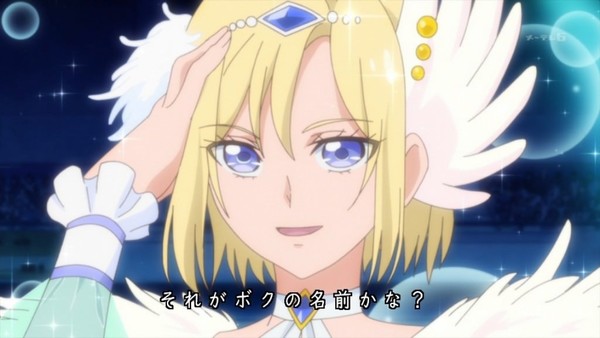 Other voice actors posted their feelings about the series on Twitter after the final episode aired. Rie Hikisaka, the voice actor of Hana, tweeted, "It was the greatest pleasure to make friends and gain all sorts of experiences alongside Hana-chan."
Rina Hon'izumi, who played Saaya, tweeted, "All the 'furefure' everyone sent has reached both the Precures and us. Thank you so much. The time I spent with Cure Ange has been such a happy, irreplaceable time for me."
Nao Tamura, who played Emiru, wrote, "Being involved in Hugtto! Precure and being able to meet Emiru/Cure Macherie is my treasure. Thank you from the bottom of my heart for this wonderful encounter!"
The next Precure anime, Star ☆ Twinkle Precure, will begin airing on February 3 in the same time slot as Hugtto! Precure. As per the series tradition, Toei posted a "baton passing" video on Saturday saying farewell to Hugtto! Precure and prepping viewers for Star ☆ Twinkle Precure. On Twitter, Hikisaka performed her own "batton passing" with Hikaru Hoshina/Cure Star voice actor Eimi Naruse.
私たちのバトンを笑顔の素敵なひかるちゃんへ。。
引坂の1年を支えてくれたハグプリのサントラを贈りました‼️
フレ!フレ! キュアスター!!#precure pic.twitter.com/J332BKw4b7

— 引坂 理絵 (@kirakiraponpon5) January 27, 2019
As the curtains close on Hugtto! Precure, the fans and staff alike look forward to seeing what new delights and surprises the next Precure series will bring.
Source: Nijimen
---