Interest

Monster Hunter's Iconic Roasts on Bone Recreated as Baumkuchen Cakes

posted on by Kim Morrissy
Monster Hunter-themed business ties are also in the works.
---
To commemorate Monster Hunter's 15th anniversary, Capcom is collaborating with confectionery maker Juccheim to recreate the game's iconic roasts as baumkuchen cakes. The traditional German pastry is a popular snack and dessert in Japan.
The collaboration is offering two varieties of Monster Hunter World roasts. A 70×90mm cake comes with a box to replicate the paper flame pit. Its price has not yet been determined.

A larger 130×400mm cake with brown sugar coating will cost 16,200 yen (US$146).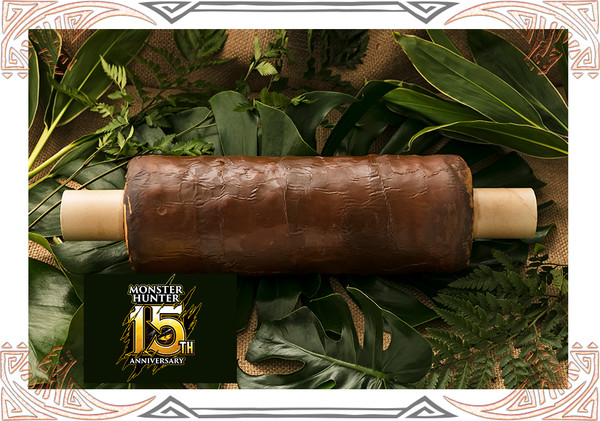 The Monster Hunter-themed cakes will go on sale from March 27 at Juccheim stores but can be pre-ordered from Juccheim's online shop from March 12.
Monster Hunter: World is also collaborating with business apparel brand Hybrid Work for a series of classy neckties featuring designs and colors inspired by various popular monsters and other creatures. The designs are subtle enough that their inspirations will not be immediately evident unless you show someone the back side. There are 18 varieties to choose from.


The ties will go on sale in Japan from March 1, 2019 and are available for pre-order at Rakuten. Each tie costs 2,052 yen (US$18).
Source: Rakuten, Monster Hunter x Juccheim collaboration website via Otakomu, Siliconera
---