×
remind me tomorrow
remind me next week
never remind me
Subscribe to the ANN Newsletter • Wake up every Sunday to a curated list of ANN's most interesting posts of the week.
read more
Interest

Female Staff in CG Industry Discuss Gender Gap at SIGGRAPH Asia 2018

posted on by Kim Morrissy
Female staffers in the Japanese CG industry participated in the "Women in CG" session at the Special Interest Group on Computer GRAPHics (SIGGRAPH) Asia 2018 conference. In 2018, the annual conference took place in Tokyo. The "Women in CG" session took place on December 4.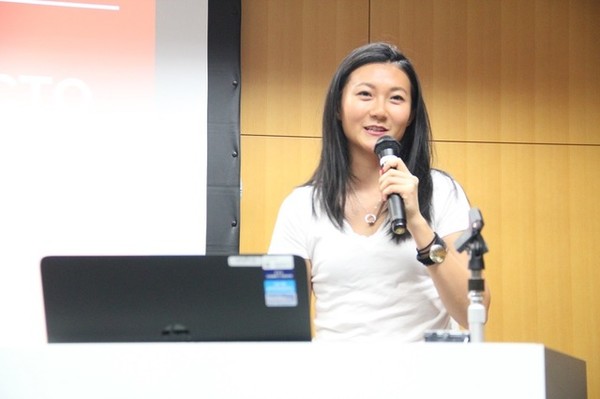 The first speaker was Yan Fan, co-founder and Chief Technical Officer (CTO) of Code Chrysalis, a "boot camp" that teaches coding and web engineering skills to people of all levels of expertise. Fan works at the Tokyo school.
She said, "Why am I the only female CTO in Japan?" referring to the lack of female business leaders in tech. She said that she worked in Silicon Valley and came to Japan because she saw an opportunity there due to the lack of female engineers.
Fan stated that if another 5 million women entered the workforce, then Japan's GDP will increase by 15%. She also pointed to data from the World Economic Forum's Global Gender Gap Report 2017, which puts Japan at 114th place out of 144 countries. She noted that Japan has been falling in the rankings every year.
Fan outlined measures that need to be taken in order to achieve equity: more flexible working hours, affordable healthcare, changing biases and stereotypes against women, introducing a family-friendly work culture, and adopting more inclusive recruitment and promotional programs.
Fan emphasized that it was very important to show women working alongside men in order to give the impression that women can participate too. She said that showing a photo of men and women working together in male-dominated spaces had a strong positive effect, and resulted in more women participating.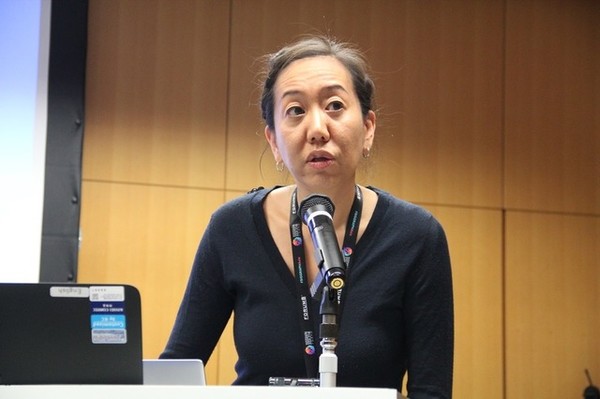 The next speaker was Kanako Tani, a production manager at Polygon Pictures, who shared the story of her own career. "When I was asked as a child what I wanted to be when I grew up, I had the vague idea that I'd get married one day. My job was an afterthought," she said, highlighting the way of life for the average Japanese woman.
However, when she was 14, she studied abroad in Switzerland, which expanded her worldview. She then went to school in the USA before returning home. She studied design before the Great Hanshin earthquake in 1995 compelled her to start working, so she joined a CG company. Through the influence of her partner at the time, she studied CG as she worked. After moving to Tokyo, she took on even more work through various companies, and eventually decided to prioritize her work over her romantic life. She broke up with her partner.
Tani said that she is happy with her current job at Polygon Pictures. She encouraged young women to find their own path, saying, "Every young woman may worry about what kind of job they want to do, but there are things you can find just from trying new things."

The next speaker was Xiaoyang Mao, a professor at the University of Yamanashi. She is currently doing research on the human factor of CG. She said that, as a woman and an immigrant working in Japan, she did not personally experience discrimination in her career. "It's not just the industry that needs to change; women need to take more chances," she concluded.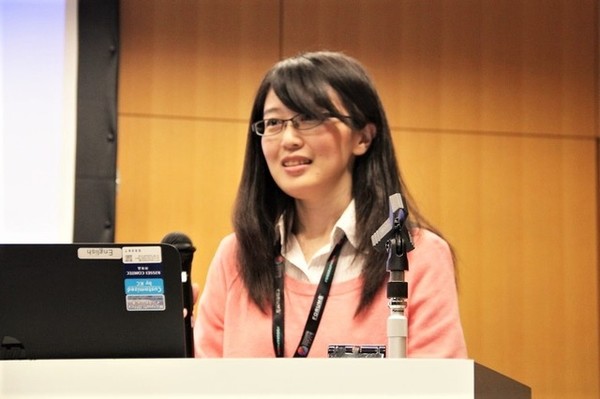 The final speaker Kazuko Manabe, AI engineer at Square Enix. She said that, although she has experienced discrimination in other fields, she feels fortunate that she has not experienced any at Square Enix. "There isn't much discrimination in the game industry, but I can feel a bit of it in other areas."
She mentioned that when she entered the games industry, she felt that having a different outlook as a woman was a positive in her career. She was able to contribute new and different ideas. "There are some cases where just being a woman can get you positive attention."
She said that one experience where she felt discrimination was when she was trying to buy a house. In the paperwork, she wrote that she earned more than her husband did because it was assumed that men earn more than women. "I wanted to show that women can work the same kinds of jobs as men can."
An ongoing priority for SIGGRAPH is to spotlight numerous women from across all computer graphics and interactive techniques specialties.
"We are beyond thrilled to be able to add to ... shine a light on the amazing work that women do for our industry," said SIGGRAPH 2018 Conference Chair Roy C. Anthony. "Among our presenter ranks are women who play a huge role in their respective fields and deserve every ounce of praise they receive. Furthermore, seven of our 2018 committee chairs, as well as our 2019 and 2020 conference chairs — Mikki Rose and Kristy Pron — are also women."
Polygon Pictures president and SIGGRAPH Asia 2018 Conference Chair Shuzo John Shiota said, "This time we are more conscious taking the balance of gender and age [when selecting judges]. There are seven people in total, four women and three men."
Thanks to Callum for the news tip.
Source: Game Business, SIGGRAPH (link 2)
---