Interest

Yu-Gi-Oh! Creator Kazuki Takahashi Wants Fans to Vote

posted on by Lynzee Loveridge
Takahashi shared art of Yugi, Black Magicians in political cartoon
---
Yu-Gi-Oh! creator Kazuki Takahashi shares artwork of his characters on his Instagram account. One image, posted on Monday, caught fans' attention when they noticed that Yugi and the Dark Magicians had a message for Japanese citizens, "Vote!"
Takahashi wrote that the Yu-Gi-Oh! card game's 20th anniversary Monster Art Box will be released in November. The post details the upcoming release ("the contents are plentiful, but the cost is high!") but the image that's included in the post is unique. Takahashi explained that since there's an election in Japan on July 21, he decided to draw an illustration to motivate readers to vote.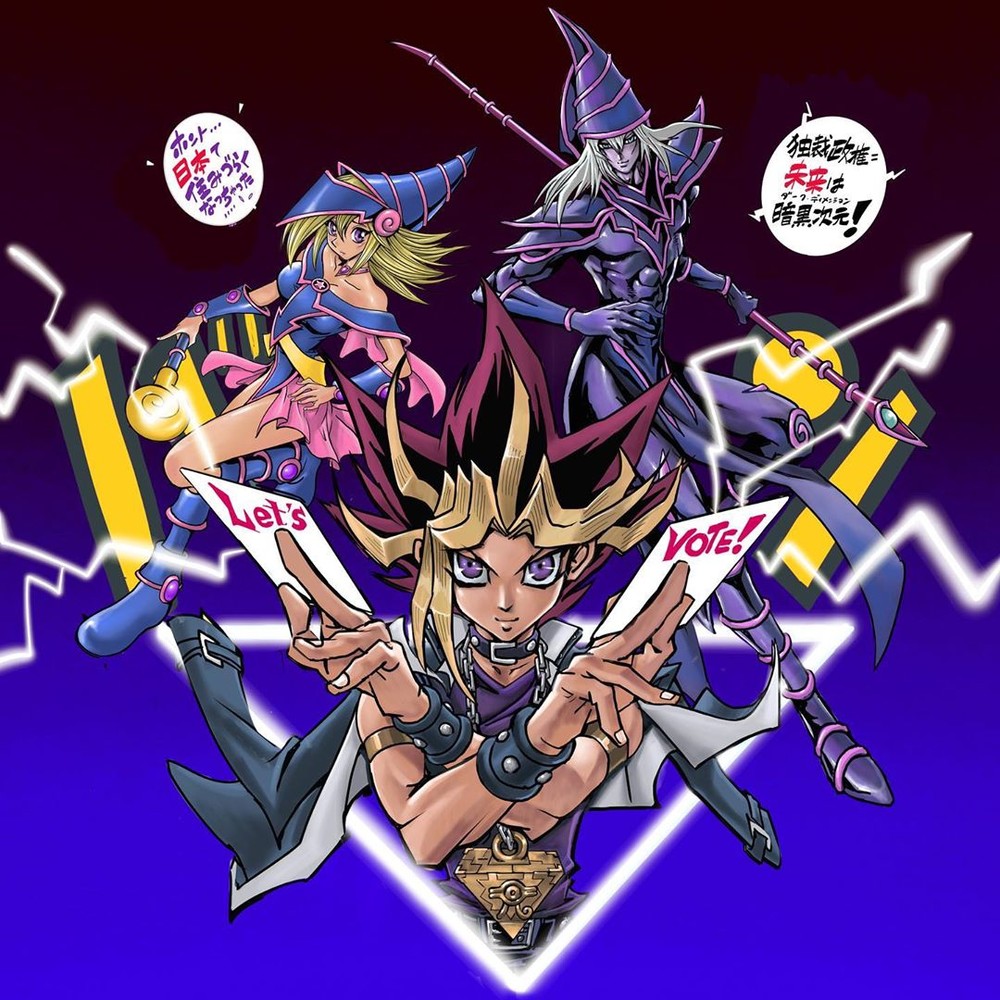 "The current administration is betraying its own country, and I really wonder if Japan's future will be OK!," Takahashi wrote. The words are echoed by the Dark Magicians in the illustration. The post then quotes the character Atem, "All duelists! Now is the time to vote for justice!"
Japan's citizens will elect 124 of the 245 seats of its House of Councillors on July 21. The House of Councillors is the upper house of Japan's National Diet. The House is currently dominated by Prime Minister Shinzō Abe's Liberal Democratic Party.
---