Interest

Kira and L Face Off in Death Note 'Werewolf' Card Game

posted on by Lynzee Loveridge
It's detectives versus killers (or Kiras) in a new card game based on the hit series Death Note. The card game is based on the Werewolf party game format and released online by the Chocolate Games shop on Thursday. Players are divided into Kira and L teams based on their hand. The L players want to arrest the Kira players while the Kira players try to eliminate L.
The players can find themselves with sudden advantages thanks to Item Cards based on the series. The "Death Note" card will eliminate one player from the game if the foe with the card writes their name down. The "Arrest" card will bring victory to the L team if they manage to deduce the who a Kira player is and play the card.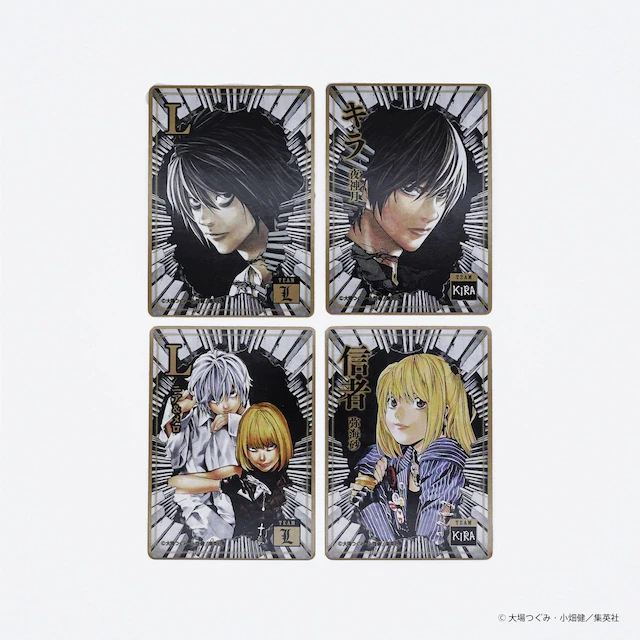 The game can be played with four to six friends (or foes).
The Werewolf card game has been adapted to fit into the world of Laid-Back Camp and Space Adventure Cobra.
Source: Comic Natalie
---