News

Go Nagai Launches Devilman Spinoff Manga Sirene-chan

posted on

2012-08-07

20:15 BST by Egan Loo
---

Manga creator Go Nagai (Mazinger Z, Getter Robo, Cutey Honey) and his Dynamic Pro studio is launching a Devilman spinoff manga series called Sirene-chan in the inaugural issue of Nihonbungeisha's Comic Heaven magazine on Thursday.
Other titles in the first Comic Heaven issue include: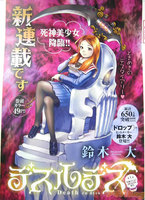 Death ru desu
By Dai Suzuki (Drop artist)
Bishōjo romantic comedy featuring a
tsundere
shinigami
(goddess of death)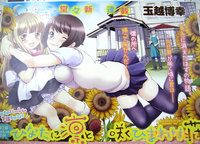 Hinata ni Rin to Saku Himwari-Sō
By Hiroyuki Tamakoshi (Boys Be...)
Harem romantic comedy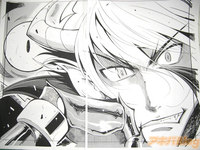 O-ki no Doku Desu ga, Bōken no Sho wa Maō no Mono ni Narimashita.
Original concept by Kakeru
Art by Michi Saitō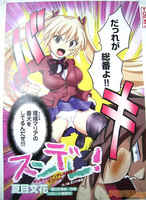 Sundere!
By Fumika Natsume
Ikenai Futari to Hajimete no Batsu
By Nano Katase
"Mukashi Mukashi Aru Tokoro ni … Dewanakute Ima, Boku no Me no Mae ni Onikko ga Iru!"
By Aoi Mikan
One-short story
Several more titles are migrating over from Nihonbungeisha's Sakura Hearts magazine, which ended this year. The Akiba Blog has
posted
more images in higher resolution of these and other titles.
(Note: some images in the Akiba Blog link are not safe for work.)
[Via Akba Blog, Manga News] (Note: some images in the Akiba Blog link are not safe for work.)
---
discuss this in the forum (3 posts)
|
bookmark/share with:
RightStuf - Anime, Manga and More