News

Chibi Moon, Pluto, Prince Demande, More Cast For 2nd Sailor Moon Musical

posted on by Sarah Nelkin
All-female cast returns with double-cast Chibiusa for summer musical
---

The official website for the Pretty Guardian Sailor Moon Petite Étrangère musical inspired by Naoko Takeuchi's Sailor Moon manga
announced
on Tuesday a large amount of new cast members:


Kokoro Kuge (left) and Airi Kanda (right) as Chibi-Usa/Sailor Chibi Moon, who will be double-cast.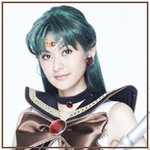 Mikako Ishii as Setsuna Meiō/Sailor Pluto

Erika Mahiro as Prince Demande
Sora Manami as Saphir
Riona Tatemichi as Rubeus
Mitsumi Hiromura as Esmeraude
Yui Itō as Black Lady
Kumiko Saitō, Momoka Kodama, Eriko Aoyama, Ayaka Ida, Yuka Itō, Akino Konno, and Ayumi Nakaoka will play various Droids.
The new cast will join: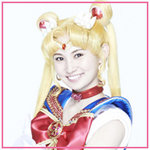 Satomi Ōkubo as Usagi Tsukino/Sailor Moon


Momoyo Koyama as Ami Mizuno/Sailor Mercury


Kanon Nanaki as Rei Hino/Sailor Mars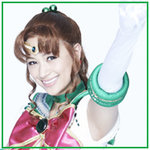 Yū Takahashi as Makoto Kino/Sailor Jupiter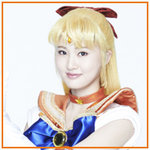 Shiori Sakata as Minako Aino/Sailor Venus


Yūga Yamato as Mamoru Chiba/Tuxedo Mask

The staff list for the musical is as follows:
Director: Kenichi Konno
Scripts, Production: Takuya Hiramitsu
Music: Toshihiko Sahashi (Mobile Suit Gundam Seed, Full Metal Panic)
Lyrics: Lynne Hobday, Takuya Hiramitsu
Choreography: Satomi Tōma, Natsumi Takenaka
Art: Keiko Katahira
Sound Effects: Norihiro Matsuyama
Lighting: Eisuke Kobayashi
Video: Hiroki Arakawa
Costumes: Hiroki Yajima
Hair/Make-up: Keiko Hyō
Action Instruction: Hiroshi Atsumi
Song Instruction: Tadamichi Izumi
Production Assistance: Keiko Iseki
Kodansha's Nakayoshi magazine began pre-orders of tickets for the musical on Tuesday. The musical will be performed in Tokyo from August 21 to 31, and in Osaka from September 5 to 7.
---