News

Phantasy Star Nova, Phantasy Star Online 2 Games' Promos Posted

posted on

2014-06-07

23:00 EDT by Jennifer Sherman
Sega's new sci-fi RPG slated for this year; PSO 2 adds robots in July
---
New promotional videos for Sega's Phantasy Star Nova and Phantasy Star Online 2 games began streaming on Friday. In the Phantasy Star Nova video, the spaceship Delta Variant comes under fire and crashes on the planet Machia. The Phantasy Star Online 2 video showcases the game's A.I.S. (Arks Interception Silhouette) robots that will debut in the game in early July.
Players fight against gigantic monsters called "Gigantes" on a planet where photon energy cannot be used. Up to four players can join forces in Phantasy Star Nova in ad-hoc cooperative gameplay. Players can customize their character's appearance and name. New "Pile" anchor shooting weapons that create weak points in enemies. As players clear missions, the game's story expands.
The game's story begins when the spaceship fleet Oracle establishes the Arks Special Planetory Exploration Team named Alter. Alter's warship Delta Variant crashes on Machia, and its crew battle for survival against Gigantes. Lutia, Seil, Phildia, and the entire 1,000-member crew fight to return alive.
Lutia


Seil

Gigantes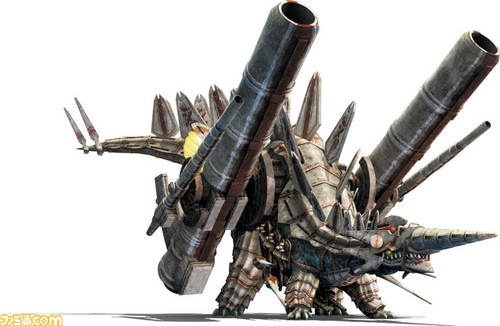 Japanese developer tri-Ace (Star Ocean, Valkyrie Profile) is the making the science-fiction role-playing game for the PlayStation Vita. The game does not require an online connection, although it shares the same world setting as the current Phantasy Star Online 2 game.
Phantasy Star Nova is slated to ship in Japan this year. Famitsu posted more images on Thursday.
Phantasy Star Online 2 was released for Windows PC in Japan in 2012, followed by a PlayStation Vita release in 2013, and an Android and iOS release this past May. The game collaborated with Type-Moon's Fate/stay night and Fate/kaleid liner Prisma Illya franchises as well as the third Puella Magi Madoka Magica film to add themed costumes, items, and voices last year.
[Via Hachima Kikō, Gematsu]
---