News

School Newspaper Anime Jinsei's Promo Video, Cast Unveiled

posted on by Karen Ressler
---
The official website for the "life-advice television
anime
" Jinsei (La Bonne Vie)
unveiled
a promotional video, the main cast, and color character designs on Wednesday.
Rino: Jinsei. This program is brought to you by the Prime Minister's office. An animation provided by the Minister of Education...
Ikumi: No it's not!
Rino: I'm Rino Endō. I'm in charge of scientific matters.
Fumi: I'm Fumi Kujō. I'm in charge of liberal arts.
Ikumi: I'm Ikumi Suzuki, and I'm the physical education specialist! I'm fast!
Fumi: The first question is from Keiichiro Kawaguchi in Tokyo...
Rino: I feel like I've heard that name before...
Fumi: Ahem! I'm going to read it! Um... "I've been requested to do an anime about a light novel in which all the characters do is just sit around and answer questions to life problems, and I'm at a loss."
Rino: Well, that sucks.
Fumi: "... And all three girls are weirdos."
Rino: Objection! I am a mature woman.
Fumi: I understand your feelings, but we don't have time, so please give an answer.
Ikumi: It's guts! Even if you're at a loss, if you have guts, you can still sell three hundred million copies of Blu-rays!
Rino: That kind of crazy number is impossible to reach.
Fumi: What kind of jab at what she said was that!?
Ikumi: Well, anyway, the TV animation of answering life questions, Jinsei is starting in July 2014! That's what I've heard.
Fumi: According to my fortune-telling, it looks like it will get quite interesting.
Rino: I won't accept such things as fortune-telling!
Ikumi: Whatever, but cheer us on, OK?
Text: Even if it's slow-paced, it's life!!

The story centers around Yūki Akamatsu, a boy who joins the staff of his school's second newspaper. The editor-in-chief Ayaka Nikaidō immediately assigns him to the life (jinsei) advice column. Three girls — the science representative Rino Endō, the liberal arts representative Fumi Kujō, and the physical education representative Ikumi Suzuki — answer requests from students about whatever is troubling them.
The cast includes:
Yasuaki Takumi as Yūki Akamatsu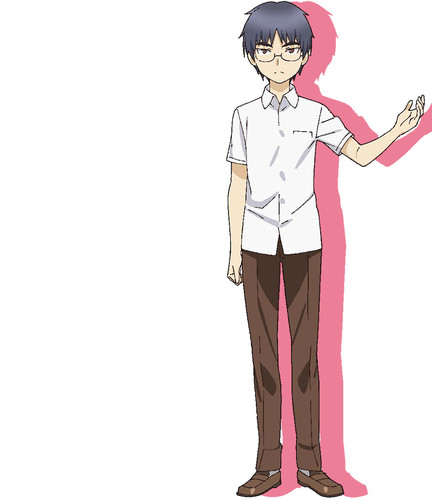 Hiyori Nitta as Rino Endō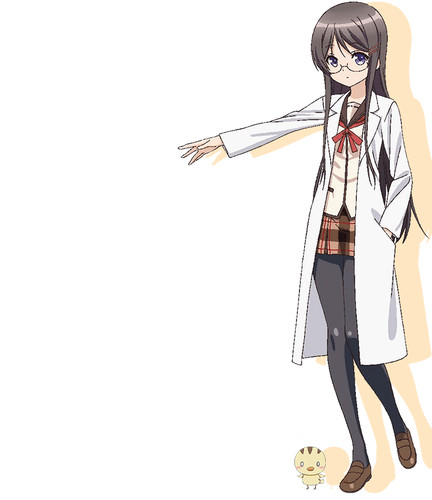 Moe Toyota as Fumi Kujō

Ayaka Suwa as Ikumi Suzuki

Rena Maeda as Ayaka Nikaidō

Saori Ōnishi as Emi Murakami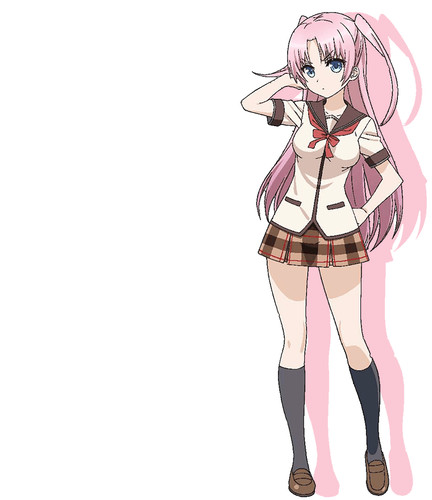 Keiichiro Kawaguchi (Sket Dance, OniAi, Hunter × Hunter -The Last Mission-) is
directing
this adaptation of Ougyo Kawagishi's light novel series at studio feel (Listen to Me, Girls. I Am Your Father!, Outbreak Company) in collaboration with millepensee. Naruhisa Arakawa (Outbreak Company, MAOYU, Steel Angel Kurumi) is in charge of the series scripts, and Keiichirō Ōchi, Arakawa, and Tsuyoshi Tamai are writing the scripts. Tomoyuki Shitaya (Hatsukoi Limited, Bakuman.) is adapting Meruchi Nanase's original character designs. Daisuke Hiraki is editing, and Hidehiro Kawai is composing the music
Kawagishi started the light novel series with illustrations by Nanase in 2012, and Shogakukan is publishing the eighth volume on Wednesday. The
13-episode
anime series will
premiere
on the Tokyo MX TV station on July 6. The cast will appear at a pre-broadcast advance screening in Tokyo on June 29.
---