News

Madman Announces Final Rurouni Kenshin Films and Dragon Ball Z: Battle of Gods Theatrical Screenings for Australia.

posted on by Jon Hayward
---
The announcements were made during Madman Entertainment's panel at Supanova Pop Culture Expo 2014 in Perth. Madman states that the two films comprising the end of the live-action Rurouni Kenshin film series will come to Australian cinema screens in 2014. Dragon Ball Z: Battle of Gods will screen as a theatrical event in Australia and New Zealand in 2014. Madman also stated that more details on the theatrical screenings for all three films will be confirmed soon.
Madman are not the first licensees announced outside of Japan as SM Theatres confirmed that they will screen the sequels in the Phillipines. However both Rurouni Kenshin: Kyoto Inferno and Rurouni Kenshin: The Legend Ends have yet to be announced for North America or the UK.

Rurouni Kenshin: Kyoto Taika-hen / Rurouni Kenshin: Densetsu no Saigo-hen
Rurouni Kenshin: Kyoto Inferno (Rurouni Kenshin: Kyoto Taika-hen) and Rurouni Kenshin: The Legend Ends (Rurouni Kenshin: Densetsu no Saigo-hen) are both sequels to 2012's Rurouni Kenshin live-action theatrical film. The two films have been filmed back to back and cover the Kyoto Arc of Nobuhiro Watsuki's original historical action manga. Rurouni Kenshin: Kyoto Inferno will be released on the 1st of August and then Rurouni Kenshin: The Legend Ends will follow on the 13th of September 2014.
The sequels will feature the return of the following cast members:
Takeru Satoh as Kenshin Himura
Emi Takei as Kaoru Kamiya
Munetaka Aoki as Sanosuke Sagara
Yuu Aoi as Megumi Takani
Yosuke Eguchi as Hajime Saitō
You can view images and further information here and the trailer for the sequels below;
Watsuki's manga ran from 1994 to 1999 in Shueisha's Weekly Shonen Jump magazine and sold over 58 million copies. The creator also drew the Rurouni Kenshin: Restoration retelling that launched in Jump Square magazine in May 2012 and ended last year. He is now planning a new Rurouni Kenshin spinoff manga about enemy characters.
An anime series adaptation aired in Japan from 1996 to 1998 and spawned several anime film and video projects. Viz Media publishes both manga in North America, while Media Blasters released the television anime. ADV Films released two later original video anime projects and a film on DVD, and Aniplex released these three titles on Blu-ray Disc. Sentai Filmworks released the two more recent video anime series on Blu-ray Disc and DVD, which also covered the Kyoto arc. In Australia Madman Entertainment have released the original television anime series, both OAVs and the anime film as seperate titles and in 2013 collected the entire set into one box release, they also released the most recent OAV last year. Madman Entertainment held theatrical screenings of the first Rurouni Kenshin live-action movie in 2012 and followed with a home video release in March 2013.
If you would like to view Madman's press release, please click here.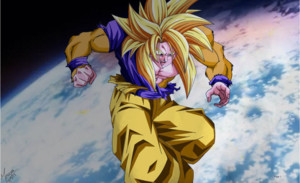 Birisu, the god of destruction has awakened from his slumber to destroy the planets in his realm. However after hearing of the Saiyan who defeated Freeza, Birisu comes looking to challenge Goku in battle. Excited at the idea of challenging a powerful opponent, Goku agrees to the battle but he is no match for Birusu's overwhelming power and is defeated. Can Goku and his friends rise to Birusu's challenge and save the universe?
Set between the 517th and 518th chapters of Dragon Ball (after the defeat of Majin Buu), Dragon Ball Z: Battle Of Gods is the first theatrical Dragon Ball project to be released since 1995's Dragon Ball Z Movie 13: Wrath of the Dragon. Series creator Akira Toriyama was deeply involved in the project having contributed to story and designs from the early screenwriting stages. Masahiro Hosoda (Dragon Ball Z episode director, Nangoku Shounen Papuwa-kun) directed the film at Toei off a script by Yūsuke Watanabe (live-action 20th Century Boys trilogy, Gantz, Bloody Monday, Future Diary).
Dragon Ball Z: Battle of Gods took in over 3 billion yen (31 million dollars AUD) during it's theatrical release in Japan, ranking it equal 11th in the 2013 top ten film list.
Funimation has announced they will release the English dub at a red carpet premiere in Los Angeles on the 3rd of July 2014. The film will then be screened across America in over 350 theaters between the 5th and 9th of August 2014.
Madman Entertainment had previously announced it's acquisition of Dragon Ball Z: Battle of Gods in September 2013 due to it's inclusion as part of the 17th Japanese Film Festival. Madman also clearly stated that the film will be screened in Australia in 2014.
If you would like to view Madman's press release, please click here.
---