News

Japanese Box Office, June 28-29

posted on by Karen Ressler
---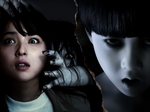 Ju-On: Owari no Hajimari (The Grudge: Beginning of the End) opened this weekend at #6. The newest film in the Grudge series stars Nozomi Sasaki as a schoolteacher named Yui who goes to investigate her student's home after he is absent. The student (Kai Kobayashi) lives in a house hiding a horrific secret. Yui must relive the horrors that took place there 10 years ago and find the truth hiding in the home. The film also ranked #6 on Box Office Mojo's chart and earned 85,741,305 yen (US$840,157) on 122 screens.

The Saint Seiya: Legend of Sanctuary CG film fell from #6 to #8 in its second weekend. The film adapts Sanctuary arc from Masami Kurumada's original Saint Seiya mythological fantasy manga of "Bronze Saints vs. Gold Saints." Keiichi Satou (Tiger & Bunny, Ashura), is helmed the project, and Kurumada is credited as the original creator and chief production supervisor. The film ranked #9 on Box Office Mojo's Chart and earned 38,104,295 yen (US$373,315) on 145 screens for a new total of 165,278,147 yen (US$1,619,342).

Ghost in the Shell Arise border:3 Ghost Tears, the third installment in the Ghost in the Shell Arise anime project, opened this week at #10. In the series' story, Motoko Kusanagi is a highly skilled agent of the military that meets Daisuke Aramaki, former soldier who is currently the chief of Public Security Section 9. Their encounter sparks the assembly of an elite new unit within Section 9. Tatsuhisa Suzuki, Aya Hisakawa, Ai Kayano, Yuka Keichō, and Shunsuke Sakuya join the cast for this installment. The film also ranked #10 on Box Office Mojo's chart and earned 24,383,658 yen (US$238,903) on 23 screens.
Sources: Kogyo Tsushinsha, Box Office Mojo
---
This article has a follow-up:
Japanese Box Office, July 5-6
(2014-07-17 12:45)
follow-up of
Japanese Box Office, June 21-22