News

Pia Carrot to Return as Otome Game for Female Players

posted on

2014-07-12

03:15 EDT by Jennifer Sherman
Video features Pri Pia ~Prince Pia Carrot~ cast performing October game's theme song
---
Dramatic Create will release the Pri Pia ~Prince Pia Carrot~ otome game (romance game for female players) for the PlayStation Portable in Japan on October 23. This game will be the Pia Carrot game franchise's first title that focuses on male characters. Dramatic Create began streaming a promotional video on Thursday that features the main cast's opening theme song "Blue Sky."
The regular version will retail for 6,500 yen (about US$64), while the downloadable version will cost 5,500 yen (US$54). The first people to reserve copies will receive the "Tadaima Kenshū Chū" (Now in Training) drama CD starring the game's main cast.
The Prince Pia Carrot game will also ship for Windows PCs for 8,800 yen (US$87) on December 18. People who order both the PlayStation Portable and the PC game will receive the "Blue Sky" opening theme song's single CD.
In the game, the female protagonist becomes the only waitress in the Prince Pia Carrot family restaurant. The young woman is only working at the restaurant for summer, but she develops romantic relationships with the attractive waiters.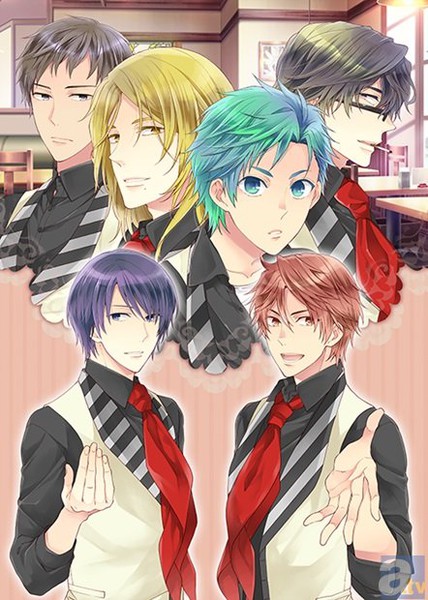 Cocktail Soft released the original Welcome to Pia Carrot game for PC in Japan in 1996. Welcome to Pia Carrot 4, the third sequel in the main game series, shipped for PC in 2009. The game received Xbox 360 and PlayStation Portable ports in 2011 and 2012. The franchise inspired the 1997 Welcome to Pia Carrot, 1998 Welcome to Pia Carrot 2, and 1999 Pia Carrot 2 DX original video anime, as well as the 2002 Pia Carrot e Yōkoso!! - Sayaka no Koi Monogatari anime film.
In the original game's story, a young male high school graduate loses a bet with his father and has to work at his father's restaurant during the summer. The man's disappointment subsides as he works and develops relationships with the Pia Carrot waitresses.
Source: animate.tv via Hachima Kikõ
---