News

Sailor Moon Crystal Theme Song's Music Video Shows New Anime Footage

posted on by Egan Loo
Transformations of 5 main magical girls in
Momoiro Clover Z
's "Moon Pride" video
---
The music video for "Moon Pride," Momoiro Clover Z's opening theme song for the ongoing Pretty Guardian Sailor Moon Crystal anime, began streaming online on Saturday, after the anime's second episode debuted. The video features previously unseen animated footage — in particular, clips from the transformation sequences of the five main magical girls: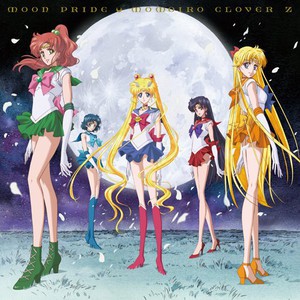 Until now, the Sailor Moon Crystal anime has only shown the transformation sequences of Sailor Moon herself and Sailor Mercury, although Sailor Mars' transformation was teased in the preview for the next episode in August. Munehisa Sakai, the director of the anime series, supervised this music video at Toei Animation.
The combined single for "Moon Pride" and the anime's ending theme "Gekkō" will ship in two CD versions in Japan on July 30. The "Sailor Moon Edition" will feature the five guardians on the cover and include a bonus music video Blu-Ray Disc. The Momo-Clo edition (pictured below) will contain a cover of "Moon Revenge" performed by Momoiro Clover Z and features them on the CD cover. Both editions will include the karaoke versions of their songs.
The Sailor Moon edition will retail for 1,851 yen (about US$18), while the Momoiro Clover Z cosplay version will retail for 1,234 yen (about $12).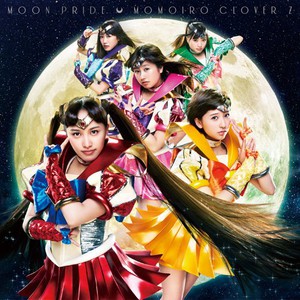 Momoiro Clover Z announced they would perform the opening and ending themes for Sailor Moon Crystal in July 2012. "Gekkō" was composed by Akiko Kosaka, who composed "Moon Revenge," "Sailor Team's Theme" and "Tuxedo Mirage" for the original Sailor Moon. "Moon Pride" was composed by Revo (Linked Horizon/Sound Horizon), who composed "Guren no Yumiya" for Attack on Titan.
Sailor Moon Crystal premiered on Niconico, Crunchyroll, Hulu and Neon Alley on July 5.
---