News

Madman Announce Special Event Screenings for Dragon Ball Z: Battle Of Gods

posted on by Jon Hayward
---
Madman Entertainment announced the screenings through their Reel Anime website and via press release. Madman confirmed on Facebook that the screenings will be the English dub.
All screenings will take place on Saturday the 30th of August, attendees will receive a free Dragon Ball Z: Battle Of Gods A2 poster times and locations are as follows;
Australian Capital Territory

New South Wales

Queensland

South Australia

Tasmania

Victoria

Western Australia

New Zealand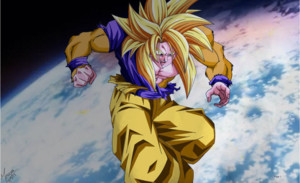 Dragon Ball Z: Battle Of Gods
Birisu, the god of destruction has awakened from his slumber to destroy the planets in his realm. However after hearing of the Saiyan who defeated Freeza, Birisu comes looking to challenge Goku in battle. Excited at the idea of challenging a powerful opponent, Goku agrees to the battle but he is no match for Birusu's overwhelming power and is defeated. Can Goku and his friends rise to Birusu's challenge and save the universe?
Set between the 517th and 518th chapters of Dragon Ball (after the defeat of Majin Buu), Dragon Ball Z: Battle Of Gods is the first theatrical Dragon Ball project to be released since 1995's Dragon Ball Z Movie 13: Wrath of the Dragon. Series creator Akira Toriyama was deeply involved in the project having contributed to story and designs from the early screenwriting stages. Masahiro Hosoda (Dragon Ball Z episode director, Nangoku Shounen Papuwa-kun) directed the film at Toei off a script by Yūsuke Watanabe (live-action 20th Century Boys trilogy, Gantz, Bloody Monday, Future Diary).
Dragon Ball Z: Battle of Gods took in over 3 billion yen (31 million dollars AUD) during its theatrical release in Japan, ranking it equal 11th in the 2013 top ten film list.
Funimation has announced they will release the English dub at a red carpet premiere in Los Angeles on the 3rd of July 2014. The film will then be screened across America in over 350 theaters between the 5th and 9th of August 2014.
Madman Entertainment had previously announced its acquisition of Dragon Ball Z: Battle of Gods in September 2013 due to its inclusion as part of the 17th Japanese Film Festival and in June announced their plans for theatrical screenings during Supanova Expo in Perth.
Thanks to jymmy for pointing out Madman's English dub confirmation.
---