News

Spochan Taiketsu Film's Trailer Previews Yōkai Battles

posted on by Jennifer Sherman
---
The official website for the Spochan Taiketsu! ~Yōkai Daikessen~ (Spochan Showdown: Great Yōkai Battle) anime film began streaming a trailer on Friday. WAO Corporation began streaming the same trailer with with English translations of onscreen text in July.
Nurarihyon: From the beginning of time, the battle between spirit yōkai and demon yōkai has been continuing on. Surely you haven't forgotten the decision to leave the position of commander to a human? Jin: Martial arts? Like, as in sports? Seriously!? Spochan!?
Jin: Kyōji, what's up with that power of yours? Why aren't you fighting with your own power!?
Kyōji: It's your loss, Jin!
Maya: Yōkai and humans have been supporting each other between the two worlds.
Harionna: Won't you become one of the allies of the demon yōkai?
Kudagitsune: Kon! (one reading of the character for 'fox')
Jin: I want to save my friend from the curse of the evil yōkai!
Nurarihyon: You must cut the darkness from his heart!
Sanmotogorōzaemon: A fight, huh...

The website also began streaming a second promotional video that features Yui Horie's "Smile Again" ending theme song.
In the anime's story, humans lived together with spirit yōkai in ancient times. But because demon yōkai decided to control humans, the two kinds of yōkai fought in a violent dispute. At that time, a swordsman appeared who taught both sides a way to battle without killing each other. From then on, until the day when the winning side removes a seal from the losing side, they possess a great power in the human world. And now the bamboo flowers are in full bloom, so the day to remove the seal has come.
Now the power lies with the winning demon yōkai who proclaim they will maintain eternal control over humans in the next battle. But victory or defeat lies with the supreme commander who must be a human child this time. The head of the spirit yōkai Nurarihyon forsees that and commands that Maya search for an appropriate human child to be the supreme commander.
The protagonist Jin competes against his rival Kyōji in sports chanbara ("spochan"), a Japanese martial art that uses padded weapons. Jin fights to save his friend Takehiko who was transformed into a demon yōkai.
The anime's main cast includes:

Ayahi Takagaki (The Legend of the Legendary Heroes, Sword Art Online) as Jin Kenzaki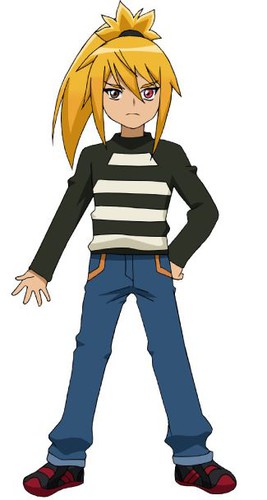 Mutsumi Tamura (Kill Me Baby, Aikatsu) as Kyōji Saeba

Yui Horie (Kanon, Senki Zesshō Symphogear G) as Maya

Mamiko Noto (Princess Resurrection, Brynhildr in the Darkness) as Hari Onna

Hiroshi Naka (One Piece, Naruto Shippuden) as Nurarihyon

Takaya Kuroda (Durarara!, Naruto Shippuden) as Sanmotogorōzaemon

Artist and fashion icon U Kimura as Makuragaeshi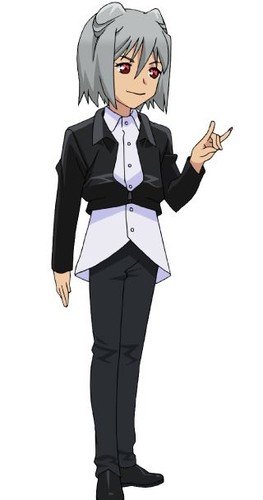 Asami Shimoda (The [email protected], Locodol) as Kudagitsune

Ryoko Shiraishi (Zettai Karen Children, Sket Dance) as Takehiko
The official website is also streaming main character introduction videos:
Jin
Kyōji

Maya

Makuragaeshi

Hari Onna

Kudagitsune

Takehiko

Hiroshi Kubo (Ayakashi, UFO Ultramaiden Valkyrie director of photography) is directing the anime, while Akio Nishizawa (JAPAN, Our Homeland, Symphony in August director) serves as executive producer. Yui Horie will also be performing the ending theme song to the film, titled "Smile Again." The anime will open in Yokohama's Aeon Cinema Kōhoku New Town and other theaters on August 30. The anime's official website also lists that information regarding a television broadcast is "coming soon."
[Via Ota-suke]
---