News

Rurouni Kenshin: The Legend Ends TV Features Preview Kenshin vs. Hiko

posted on

2014-08-19

00:25 EDT
---
Fuji TV's Mezamashi TV and NTV's Zip! morning programs each recently aired a feature on Rurouni Kenshin: The Legend Ends (Rurouni Kenshin: Densetsu no Saigo-hen), the second of two sequels to the live-action Rurouni Kenshin film. The features include behind-the-scenes footage of Masaharu Fukuyama as Seijūrō Hiko.
In the two interview scenes, Fukuyama talks about how the swordfighting scenes were difficult because they were tough on his body. He also mentions that because this was his first time having this experience in his mid-40s, he felt fatigued, and he thought that Kenshin (played by Takeru Satoh) must be having a hard time.
Rurouni Kenshin: Kyoto Inferno (Rurouni Kenshin: Kyoto Taika-hen), the first of two live-action Rurouni Kenshin sequel films, opened nationwide in Japan earlier this month. In three days, it sold 645,086 tickets for 822,734,430 yen (about US$8 million). In the process, it garnered the biggest opening of any Japanese live-action film this year.
Rurouni Kenshin: The Legend Ends will open in Japan on September 13.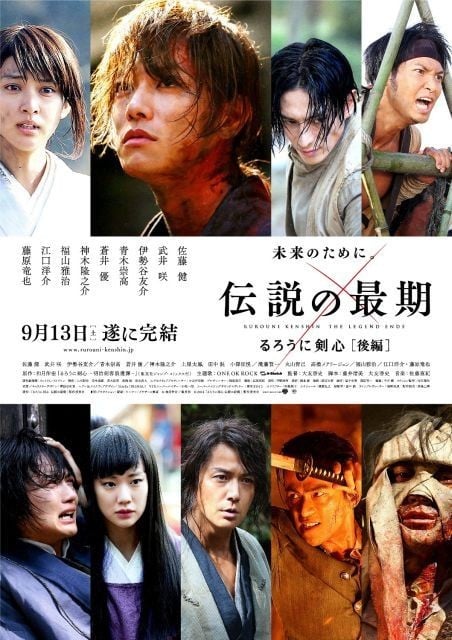 Thanks to ukiyaseed for the news tip.
---