News

Persona 4 Arena Stage Play's Elizabeth, Naoto Cast

posted on

2014-08-31

01:00 EDT by Sarah Nelkin
Yuki Asakura, Asami Yoshikawa star in upcoming stage play adaptation of fighting game running from December 19-23
---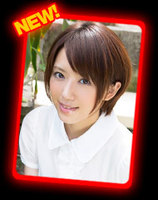 The official website for the Persona 4 Arena stage play announced last week that 29-year old actress Asami Yoshikawa (top) and gravure idol Yuki Asakura (bottom) will join the cast of the Persona 4 Arena stage play as Elizabeth and Naoto Shirogane, respectively.
The cast will also star:

Keisuke Minami as Yu Narukami
Ryo Hirano as Yosuke Hanamura
Shiki Aoki as Yukiko Amagi
Mariya Ise as Chie Satonaka
Eiji Takigawa as Kanji Tatsumi
Natsuko Aso as Rise Kujikawa
Kanon Miyahara as Aegis (Aigis)
Kaede Aono as Labrys
Asami Tano as Mitsuru Kirijō
Yuuki Fujiwara as Akihiko Sanada
The website also began pre-orders for premium seating for the stage play on Friday. Premium seats will come bundled with a special souvenir, and will retail for 9,800 yen (about US$98). Normal assigned seats will begin to be sold on September 28 at 10 a.m. JST. The play will run from December 19 to 23 at the Tokyo Metropolitan Art Space venue.
Film director Shutaro Oku directed the Persona 3 and Persona 4 stage plays before accepting this new assignment. Jun Kumagai, a writer on the Persona 4 television anime projects and the Persona 3 movies, is penning the script. Franchise regular Shoji Meguro is scoring the music with Atsushi Kitajō from Atlus.
---