News

Akatsuki no Yona Anime Slated to Premiere on October 7

posted on

2014-09-04

23:57 EDT by Kyle Cardine
Chiwa Saito stars in adaptation of Mizuho Kusanagi's shōjo manga
---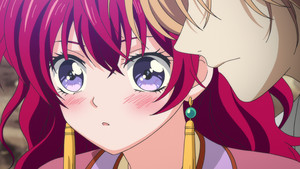 This year's 19th issue of Hakusensha's Hana to Yume magazine is announcing on Friday that the anime of Mizuho Kusanagi's shōjo manga Akatsuki no Yona (Yona of the Dawn or Yona, the girl standing in the blush of dawn) will premiere on October 7. The magazine is also announcing that a drama CD will come with the limited edition of the 15th manga volume, which will ship on September 19.
The MoCA News site posted more images from the first episode.
The manga is an "epic fantasy romance set in a country in ruins." Since Yona is the only princess of a grand kingdom, she has been raised with great care by her doting father and protected by her childhood friend/guard Hak and others. However, her fate changes on her 16th birthday, when her beloved cousin Soo-won murders her father to claim the throne. She flees the castle to Hak's hometown and begins her new life.
The anime will reunite the cast from the earlier drama CD adaptation, with new cast members:
Chiwa Saito as Yona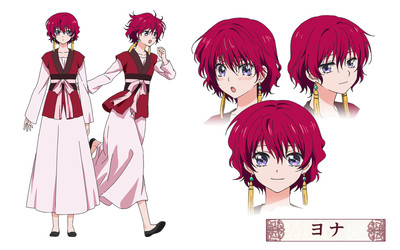 Tomoaki Maeno as Soon Hak


Yusuke Kobayashi as Soo-won


Masakazu Morita as Kija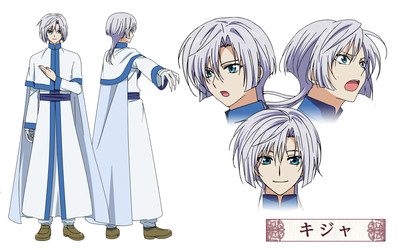 Nobuhiko Okamoto as Shin-a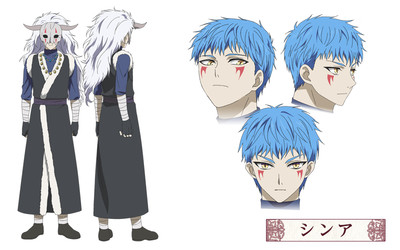 Junichi Suwabe as Jeha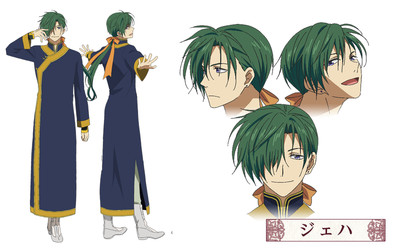 Hiro Shimono as Zeno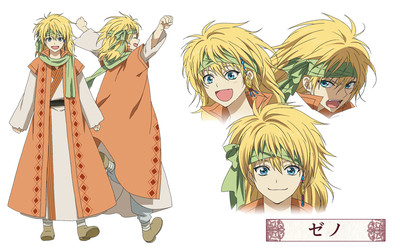 Junko Minagawa as Yun (not pictured)
Kazuhiro Yoneda (technical director on Gekijō-ban Tiger & Bunny -The Rising-, Aquarion Evol) is directing the anime at Studio Pierrot (The World Is Still Beautiful). Shinichi Inotsume (Hayate the Combat Butler!, Zettai Karen Children) is in charge of the series scripts, and Maho Yoshikawa (Amnesia) is designing the characters. Kunihiko Ryo (The Twelve Kingdoms, Emma) is composing the music with sound director Yukio Nagasaki (Ao Haru Ride, Love Live).
Mizuho Kusanagi, the creator of Mugen Spiral, Game X Rush, and NG Life, launched the Akatsuki no Yona manga in 2009, and Hakusensha published the 14th volume in April. The ninth manga volume bundled the drama CD adaptation.
Tokyopop published the two volumes of Mugen Spiral in North America in 2007, and also published Game X Rush and NG Life.
---