News

PS3 Shining Resonance RPG's Opening Streamed

posted on by Jennifer Sherman
Latest Shining game with dragons, musical warriors to ship on December 11
---
The official website for the Shining Resonance role-playing game began streaming the opening video on Friday. In the video, Kirika (voiced by Saori Hayami) and Sonia (Asami Seto) perform the theme song "Niji no Senritsu" (Melody of the Rainbow).
The story is set in a land of the gods known as Alfheim. The once proud race of dragons are ruined, and their souls are crystallized and scattered across the world. One day, a dragon named Yuuma Irvan is discovered, and dragon slayers from the imperial army and church set out to find him.
A girl saves the dragon from the dragon slayers, and they gather the Dragonars. The Dragonar warriors play musical instruments called Armonics that resonate with the dragon's soul.
The main characters include:

Kōryū Irvan, the dragon and the game's protagonist.


Yūma Irvan (Nobunaga Shimazaki).


Sonia Blanche (Asami Seto), a heroine of the story who acts as the party's leader


Kirika Towa Alma (Saori Hayami), the other heroine and a girl who inherited an ancient song


agnam Bretthart (Mamoru Miyano), a hot-blooded man who wields fire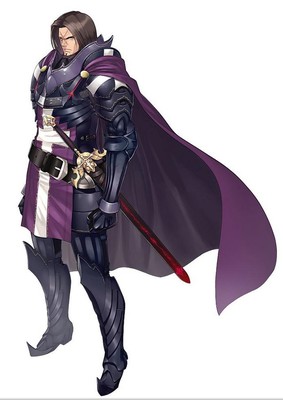 Georg Zalbard (Rikiya Koyama), leader of the church's elite forces.


Linna Mayfield (Ai Kayano)


Marion Lou Sheila (Miyuki Sawashiro)


Lesty Sera Alma (Yūichi Nakamura)
The player will command a party of four to battle various enemies, including rival artificial dragons created by the empire. The "dragon and musical instrument-playing role-playing game" will feature seamless transitions from field to battle sequences.
Tony Taka will return to the Shining series as the character designer with Tsuyoshi Sawada as the game's producer.
The game will ship in Japan on December 11, and the regular version will cost 8,222 yen (about US$. The limited edition that bundles a Kirika figure will ship for 16,800 yen (US$164).
Sega launched its Shining game franchise with Shining in the Darkness in 1991, and Shining Ark, the most recent main game, shipped for the PlayStation Portable in 2013. The 2010 Shining Hearts role-playing game inspired the Shining Hearts: Shiawase no Pan- television anime.
---