News

Denki-Gai no Honya-san Anime's Commercials Streamed

posted on by Emma Hanashiro
---
Pony Canyon began streaming 30- and 15-second commercials for the television anime of Asato Mizu's Denki-Gai no Honya-san (Electric Town Bookstore Worker) manga on Wednesday. The videos feature Ayana Taketatsu's opening theme song "Kajirikake no Ringo" (A Half-Bitten Apple).
The cast includes:

Natsumi Takamori as Hiotan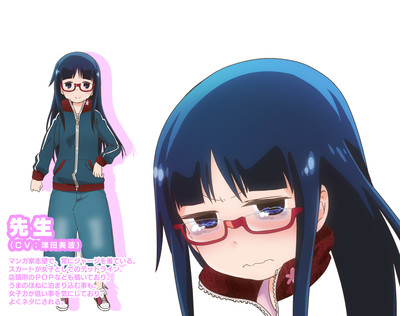 Minami Tsuda as Sensei

Ayana Taketatsu as Fu Girl

Mai Aizawa as Kameko

Yu Kobayashi as G Men

Satomi Satou as Tsumorin

Yoshitsugu Matsuoka as Kantoku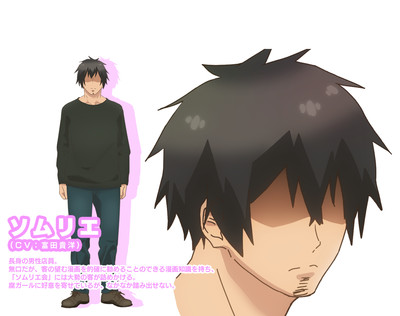 Takahiro Tomita as Sommelier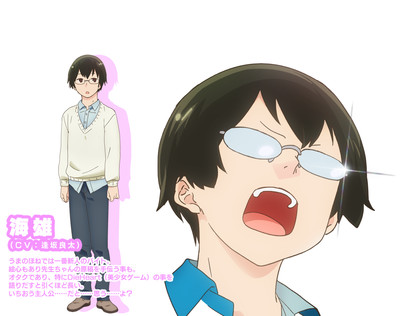 Ryota Ohsaka as Umio
The staff includes:
Director: Masafumi Sato (Saint October)
Supervision: Makoto Moriwaki (Tantei Opera Milky Holmes director)
Series Composition: Kazuyuki Fudeyasu (Princess Resurrection, Tantei Opera Milky Holmes)
Character Design/Chief Animation Director: Yurie Kuniyuki (Tantei Opera Milky Holmes Dai-Ni-Maku animation director)
Sound Director: Takuya Hiramitsu (Library War, The Prince of Tennis II)
Music Production: Pony Canyon
Animation Production: Shin-Ei Animation
Ayana Taketatsu will perform the opening theme song and denk!girls — a unit made up of voice actresses Natsumi Takamori, Minami Tsuda, Ayana Taketatsu, and Mai Aizawa — will perform the ending theme.
The "youthful bookstore comedy" revolves around the folks who work in a manga shop deep in a certain "Electric Town" neighborhood. ("Denki-Gai" or "Electric Town" is a popular name for shopping areas that specialize or used to specialize in electric and electronic items, like Tokyo's Akihabara.) The protagonist Umio works part-time at "BOOKS Umanohone" along with his senior at work (but not in age) Hiotan. As many dedicated manga fans visit the store, there is always something going on.
Mizu launched the manga in Monthly Comic Flapper in 2011, and Kadokawa's Media Factory shipped the seventh compiled volume in Japan this past May.
---