×
remind me tomorrow
remind me next week
never remind me
Subscribe to the ANN Newsletter • Wake up every Sunday to a curated list of ANN's most interesting posts of the week.
read more
News

Nintendo of Australia to Release New 3DS in November

posted on by Jon Hayward
Australia, New Zealand to be only countries outside of Japan to receive New 3DS, 3DS XL in 2014
---

Nintendo
Australia has announced that the new Nintendo 3DS models will hit Australian and New Zealand retail shelves on the 21st of November 2014. The new 3DS will retail for AUD$219.95 RRP (about US$195) and the new 3DS XL for AUD$249.95 (US$220) RRP.
Australia will be the first country outside of Japan to receive the system as both Europe and North America will not receive the console until 2015. Australia has never had an Nintendo console launch before Europe or North America before, although last year, Australia did receive Bravely Default and Wonderful 101 well before North America.
The first Nintendo Direct Australia went online on Wednesday the 24th of September and was hosted by Tom Enoki, the Managing Director of Nintendo Australia Pty. Limited.
The majority of the video is Mr Enoki speaking about the advancements and features of Nintendo's 3ds hardware refresh, the New 3DS XL and the New 3DS. You can watch the direct below;
The New Nintendo 3DS and 3DS XL will come with a 4GB micro sd card and Mr Enoki recommends purchasing a new SD card if your games are over 4GB. However the 3DS charger will not be included with the new 3DS hardware as the previous 3DS charger will still work with the new 3DS. You will be able to purchase a new 3DS charger separately for AUD$14.95 RRP and the new model of charging dock will be on shelves for AUD$14.95 RRP. And the consoles will be region-locked to the country of purchase.
You will be able to view the New Nintendo 3DS and 3DS XL at EBExpo from the 3rd to the 5th of October 2014 [link to EBExpo]. The New 3DS and 3DS XL will be playable for the first time at PAX Australia from the 31st of October to the 2nd of November 2014 [link to PAX Au].
In Japan the new Nintendo 3DS models will be available from the 11th of October 2014. The new 3DS will retail for 16,000 yen (AUD$165 or US$147) and the new 3DS XL will go for 18,800 yen (AUD$194 or US$173).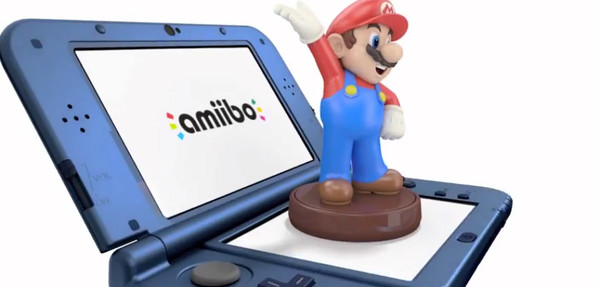 On a final note, Mr Enoki went on to highlight the following Nintendo game release dates for 2014 in Australia:
Fantasy Life: September 27th (Level-5's new fantasy game).
Ultimate NES Remix: 8th November.
Pokemon Omega Ruby and Alpha Sapphire: 21st November (Pokemon Centers in Japan will get New 3DS Pokemon variants.
Sonic Boom - Shattered Crystal: 29th November.
And Mr Enoki also confirmed that Xenoblade Chronicles, Phoenix Wright Ace Attorney Trilogy, Persona Q: Shadow of the Labyrinth, Shin Megami Tensei IV and Disney Magical World will be released in Australia and New Zealand in 2015.
If you would like a visual breakdown of the announcement, Vooks.Net explains with pictures.
You can view Nintendo Australia's news on the launch announcement here.
---