News

Sora no Method Anime's 3rd Promo Previews Drama

posted on

2014-09-24

07:00 EDT by Sarah Nelkin
---
Bandai Visual posted the third promotional video on Tuesday for the Sora no Method (Method of the Heavens) original television anime. The video features the anime's ending theme song, "Hoshikuzu no Interlude," by fhana and the image song, "Stargazer," by Larval Stage Planning.
Nonoka: Let's do it.
Sōta: Seven years... Huh... It's definite that something changed that day.
Text: There has always been a disk in the sky above this town.
Nonoka: I'm Nonoka Komiya. I'll be in your care from now on.
Noel: Nonoka!
Noel: Well, before...
Nonoka: Before?
Text: When two girls meet
Shione: What have you come back to do after all this time?
Koharu: Hey, do you remember? Back then, we-
Yuzuki: Stop it!! If she hadn't said that back then-
Shione: We wouldn't have all broken up.
Text: The stopped time begins to move
Nonoka: I don't remember about back then, but...
Shione: I knew it.
Nonoka: I feel like I know you. Why...?
Noel: That's because we were together!
Nonoka: Just wait! I'll be right back!
Noel: OK! I'm waiting!
Nonoka: I remember now... I... I said... "Let's call everyone..."
Noel: I believed that you would come. I really did. Welcome back... Nonoka.
Text: The last year of middle school life.
Elder Sister: Are you keeping your promise with mom?
Text: That was an unforgettable time
Nonoka: Yeah! I am.
Yuzuki: I definitely won't lose!
Koharu: We're enemies now, so I'll excuse myself here...
Yuzuki: Do you love!? Hate!? I'm talking about the disk!!
Noel: Nonoka... Do you hate the disk?
Nonoka: No, but I want to do something for my friend.
Text: Feelings change people, and carve a new story.
Noel: Now it's Noel's turn to keep her promise!
Nonoka: Promise?
Noel: Mm-hmm. That's why Noel is here in the first place. I'm here to grant your wish.
Text: I am here in order to grant your wish.

The cast includes: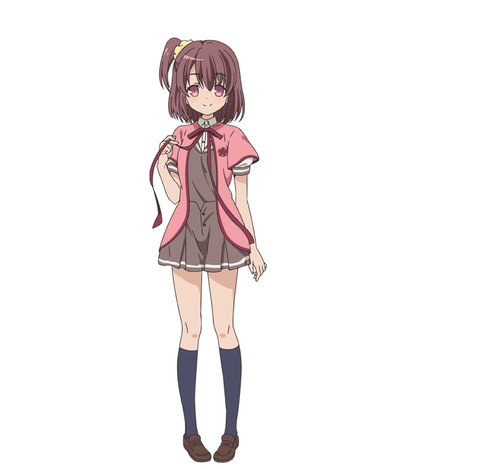 Shiina Natsukawa (THE
[email protected]
MOVIE: Kagayaki no Mukōgawa e!, Witch Craft Works) as Nonoka Komiya, who has returned to the "Town of the Disk" after seven years from Tokyo due to her father's work. A third-year in middle school, she is quite the push-over, but she can also be someone who acts before thinking.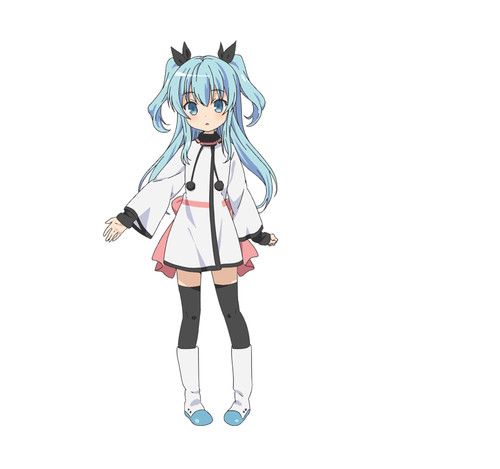 Inori Minase (Is the order a rabbit?, Love Lab) as Noel, a girl whose stature suggests she is around elementary school age, but her true age is unknown. She has an innocent and bright personality, and is active. However, she is shrouded in mystery.

Haruka Yoshimura (Riddle Story of Devil, The
[email protected]
Cinderella Girls) as Koharu Shiihara, a third-year in middle school. She is the childhood friend of the Mizusaka twins, and still dotes on them. She has a spacey and quiet personality, and calls herself her family's souvenir shop's "greeter girl."

Aki Toyosaki (Kanojo ga Flag o Oraretara, K-ON!) as Yuzuki Mizusaka, a third-year in middle school who lives in the "Town of the Disk." She hates the disk, which has already become normalcy in the town. Alone, she is trying to run the disk out of town.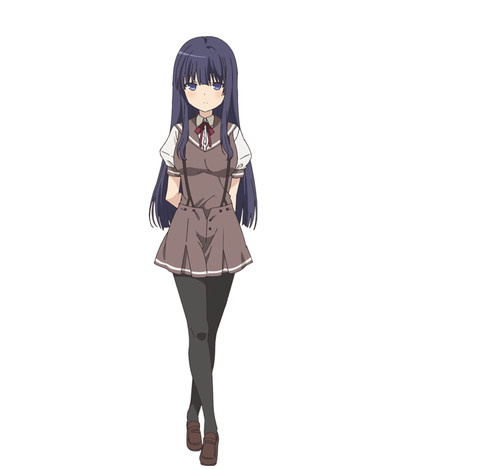 Mikako Komatsu (K: Missing Kings, Pretty Rhythm Rainbow Live) as Shione Togawa, a classmate of Yuzuki, Koharu, and Sōta. She cuts off communication with others by always putting on headphones. Currently, she lives alone in another town, separate from her parents.

Kaito Ishikawa (Atelier Escha & Logy: Alchemists of the Dusk Sky, Gargantia on the Verdurous Planet) as Sōta Mizusaka, Yuzuki's elder twin brother. He is Koharu's childhood friend, but since the disk appeared, he and his sister have been fighting like dogs and cats. He is currently caught up in something.
Masayuki Sakoi will direct the series at the new Studio 3Hz off of an original concept and script by Naoki Hisaya (Kanon). The illustrator circle QP:flapper (MM!) is designing the characters.
The website is also displaying a new key visual for the series:


The text in the image reads, "Lead by a wish, it was our fate to reunite..."
The series will premiere on October 5 and will air on Tokyo MX, KBS Kyoto, Sun TV, TV Hokkaido, AT-X, and BS11. The Bandai Channel and Niconico will stream the series.
---