News

Shirobako Anime's TV Spot Narrated by Production Student Aoi

posted on by Karen Ressler
Anime series about anime production premieres October 9
---
Japanese broadcaster Tokyo MX aired a 15-second commercial for P.A. Work's original Shirobako television anime. The series will premiere at night on October 9.
Aoi: I'm Aoi Miyamori of Musahsino Animation. Everyone, you want to know about about the other side of works of animation, don't you? You want to know, right? If you watch this, you will love anime more. Shirobako is finally starting!
The main cast includes:

Juri Kimura (Nagi no Asukara) as Aoi Miyamori, a production major

Haruka Yoshimura (Riddle Story of Devil, Sora no Method) as Ema Yasuhara, an animator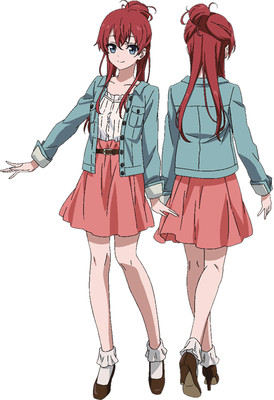 Haruka Chisuga (Soul Eater Not!, Zetsumetsu Kigu Shōjo Amazing Twins) as Shizuka Sakaki, a new voice actor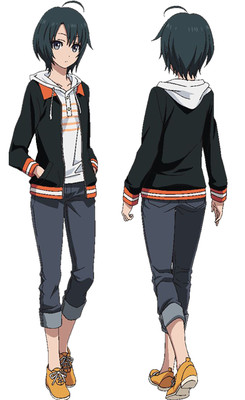 Asami Takano as Misa Tōdō, a 3D CG artist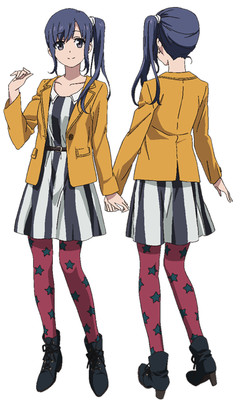 Hitomi Ohwada, as Midori Imai, a student aiming to be a writer
Other cast members include Shūya Nishiji, Hiroyuki Yoshino, Yuri Yamaoka, Matsuoka Yoshitsugu, Masaya Matsukaze, Ai Kayano, and Mai Nakahara.
Tsutomu Mizushima will direct the series at P.A. Works. Ponkan8 designed original characters and Kanami Sekiguchi adapted them for the anime series. Michiko Yokote is overseeing the series and Tsutomu Mizushima is directing the sound. Yoko Ishida will perform the opening theme, "Colorful Box," and Juri Kimura, Haruka Yoshimura, and Haruka Chisuga will perform the ending theme, "Animetic Love Letter."

The slogan on the website reads, "The 'now' in the animation business is right here." A manga adaptation titled Shirobako ~Ueyama Kōkō Animation Dōkōkai (Shirobako: Ueyama High School Animation Club) by Mizutama will debut in the November issue of Kadokawa's Monthly Dengeki Daioh magazine on September 27.
Thanks to Kagayaki for the news tip and the embedded video.
---