News

MCM London Comic Con Line-Up

posted on by Andrew Osmond
---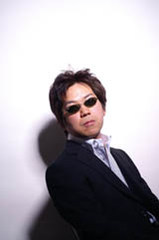 The MCM London Comic Con will take place from Friday October 24 to Sunday October 26. The event is at the ExCel Centre.
The guide to the event is here while the schedule is also given on the event website here.
The line-up includes the Shinichro Watanabe panel at noon on Saturday, and the Anime Industry panel at 3 p.m. on Sunday.
Anime Limited had said it will make at least one licence announcement, possibly more.
- Friday
6 p.m. - Screening of Appleseed Alpha; to get access to the screening, attendees should collect a wristband from Stand 2334. (The title has its Blu-ray and DVD release on Monday.)
- Saturday
12 noon (Theatre B) - Anime Limited and MCM Expo Presents: Anime Guest of Honour Shinichiro Watanabe. (Watanabe is the director of Cowboy Bebop, Space Dandy, Terror in Resonance, Kids on the Slope and Samurai Champloo.) Hosted by Andrew Partridge of Anime Limited.
2 p.m. - (Theatre B) Bandai Namco Games Panel, including presentation on Dragon Ball Xenoverse for the X Box and PlayStation 4, and Tales of Hearts R for PS Vita. (Note this event clashes with the Manga Entertainment event below.)
2.15 p.m. (Theatre A) - 'Manga Entertainment Presents the Past Ten Years of Anime in the UK.' According to the programme, "To coincide with the tenth anniversary of Neo Magazine, representatives from the UK's anime distributors, Manga Entertainment, Anime Limited and MVM Entertainment, along with Neo Magazine themselves will take to the stage to look back at how anime has grown in the last decade of the UK.'
3 p.m. to 4.30 p.m. - Shinichiro Watanabe signing session at Table 4, MCM Signing Area in the South Hall. Signings are free but there is a one item per person policy.
5 p.m. (Theatre A) - EuroCosplay Finals.
Sunday
11 a.m. - (Theatre A) Vic Mignogna panel. Panel by the prolific dub voice-actor.
12 noon to 1.30 p.m. - Shinichiro Watanabe signing session, details as above.
2 p.m. - (Theatre B) Comics and Manga: An Intro and How to Make Your Own. A presentation and Q&A by Neil Gibson.
3 p.m. (Theatre A) Anime Industry Panel, featuring representatives from Manga Entertainment, Anime Limited and MVM Entertainment.
4 p.m. (Theatre A) Cosplay Masquerade
Anime Limited will be selling the following advance titles: Space Dandy (regular Blu-ray), Kill la Kill part 1 (limited edition Blu-ray and DVD), HAL (Collector's Edition Blu-ray/DVD). The Ultimate edition and Standard Blu-ray edition will be available on the stand, along with the Space Dandy vinyl record and the Attack on Titan Original Soundtrack.
After the October event, the next MCM London Comic Con is confirmed for May 22 to 24.
Via UK Anime News.
---
this article has been modified since it was originally posted; see change history