News

Blood Alone Gets New One-Shot for Comiket 87

posted on by Sarah Nelkin
Author releasing remainder of series following young vampire girl and vampire-focused author as
dojinshi
after cancellation by
Kodansha
---

Manga creator Masayuki Takano announced on his official Twitter account that he has been accepted as a seller at the upcoming Comic Market 87 event, and is planning to release a Blood Alone "laid-back" one-shot, as well as an illustration collection.
He also noted that if he has enough time and energy, he would also like to release a sequel to his previous The [email protected] doujinshi, with the sequel being titled Wartte wa Ikenai 765 Pro 24-ji 2 (You Mustn't Laugh, 765 Pro's 24 Hours 2). The manga will be a story of passionate beach volleyball with Haruka and Chihaya.
The author also announced that the independent release of his Blood Alone manga's 12th volume has been delayed due to his work on his current serialization, Cross Haze.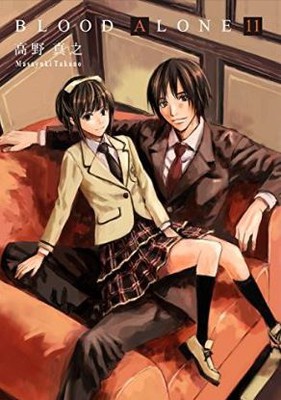 Takano was forced to cancel his Blood Alone manga this past spring in Kodansha's Evening magazine, although he had tried to avoid this. He had told fans that he would release the remainder of the manga in dojinshi, since the manga was in its final arc. Takano released the 11th compiled volume (seen left) as physical dojinshi earlier this year, and released it Amazon's Kindle digital service in September (the Japanese-language release is also available for purchase on the American store).
Blood Alone began originally as a dojinshi by Takano. It began serializing in ASCII Media Works' Monthly Comic Dengeki Daioh in 2004, and moved to Evening in 2010. The manga has been adapted into drama CDs at least four times, with the cast including Mai Nakahara as Misaki and Toshiyuki Morikawa as Kuroe. The manga was licensed in North America by Infinity Studios, and Seven Seas began publishing the manga once again after obtaining the license in 2010. Seven Seas released the sixth compiled volume of the manga in 2012, but has not announced any plans to publish the manga any further.
---