×
remind me tomorrow
remind me next week
never remind me
ANN Connect: Fall Anime Trailer Party Now Live • Join ANN's Lynzee Loveridge, Jacki Jing, and Leo Rydel as they marathon of every. single. anime trailer for the Fall 2020 season.
read more
News

Utena/Penguindrum's Ikuhara Unveils Yuri Kuma Arashi's 1st Video, Story, More Cast

posted on by Egan Loo
---
The official website for Kunihiko Ikuhara's Yuri Kuma Arashi (Yuri Bear Storm) television anime unveiled the first public promotional video, a story introduction, and more cast members on Saturday.
Logo: Yuri
Text: Find it, without getting caught in that transparent storm
Text: The latest directorial work of Kunihiko Ikuhara (Mawaru Penguindrum, Revolutionary Girl Utena)
Text: The yuri trial, begins!
Text: TV Animation
Creator: Mamonaka Ikunigo
Original Character Designs: Akiko Morishima
Character Designs: Etsuko Sumimoto
Animation Production: Silver Link.
Voice Cast: Miho Arakawa, Yoshiko Ikuta, Nozomi Yamane, Junichi Suwabe, Mitsuki Saiga, Kazutomi Yamamoto
Text: Yuri Kuma Arashi
Text: Premieres January 2015 on MBS, Tokyo MX, TV Aichi, BS11!
The website introduces the story:

Some time ago, the asteroid Kumaria exploded in the depths of space.
The resulting fragments became a meteor shower that rained down on Earth, and for some reason, bears all over the world rose up and attacked humanity! In "Man vs. Bear," the bears ate the humans and the humans shot the bears, resulting in a seemingly unending battle and a cycle of hatred. In the end, a giant "Wall of Extinction" was erected between the humans and bears and a state of mutual nonaggression came to pass….
The human world.
One morning, Arashigaoka Academy students Kureha Tsubaki and Sumika Izumino were by themselves and saw the "Yuri Flower" that bloomed in a flower bed. The two are friends as well as lovers. The flower bed is an important place to the two. At that moment, the Bear Alarms ring out! The bears are invading the human world, and humans are being attacked! Are they really those bears? One mystery invokes yet another mystery, one after another. The curtain rises magnificently on Yuri Kuma Arashi!
The website announced these cast members on Saturday: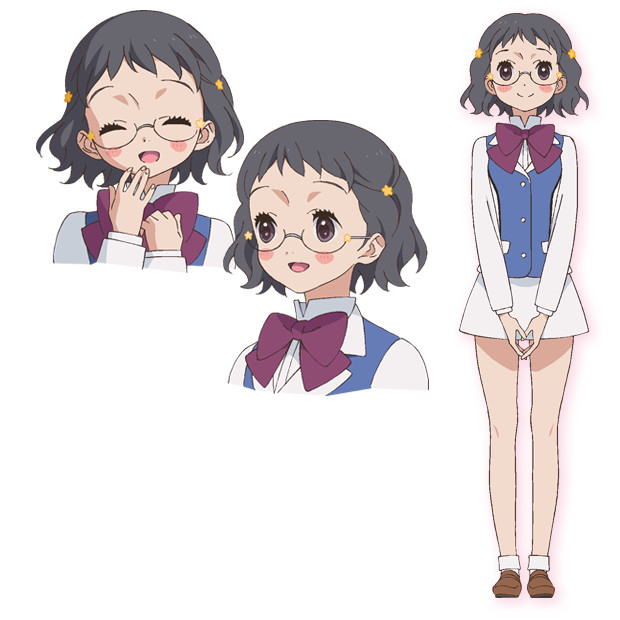 Yui Ogura as Sumika Izumino, a glasses-wearing girl who goes to Arashigaoka Academy

Aoi Yūki as Mitsuko Yurizono, a classmate of Kureha and Sumika, and the class president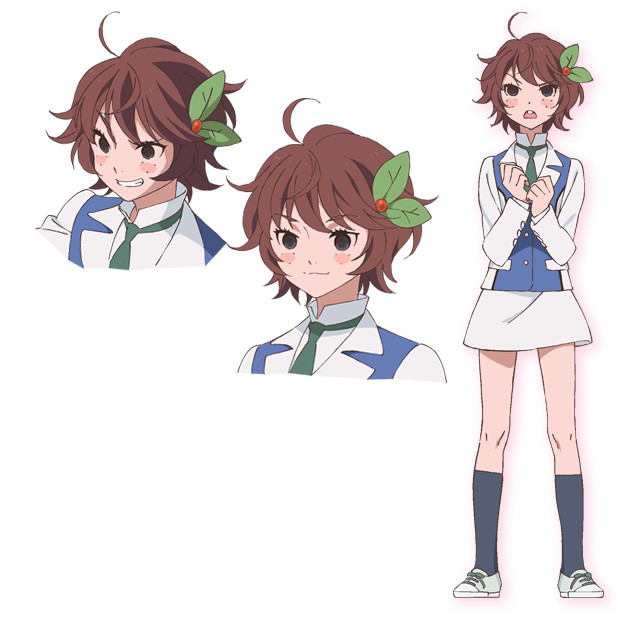 Ami Koshimizu as Konomi Yurikawa, Kureha's classmate who goes to Arashigaoka Academy
The new cast members join the previously announced ones:

Miho Arakawa as Ginko Yurishiro, a girl who transferred to Arashigaoka Academy. However, this girl's true identity is a man-eating bear!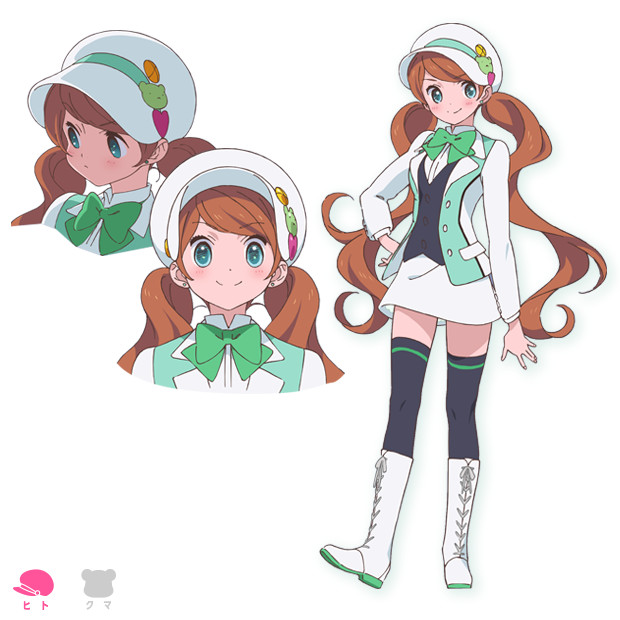 Yoshiko Ikuta as Ruru Yurigazaki, a girl who transferred with Ginko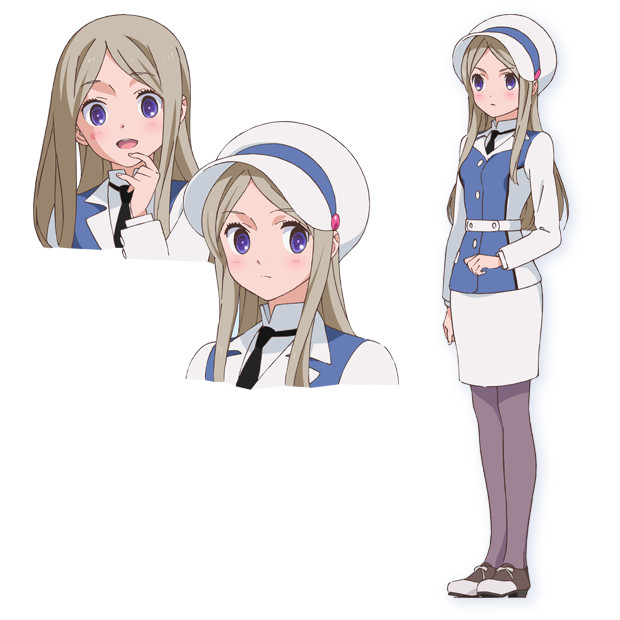 Nozomi Yamane as Kureha Tsubaki, a second-year student who goes to Arashigaoka Academy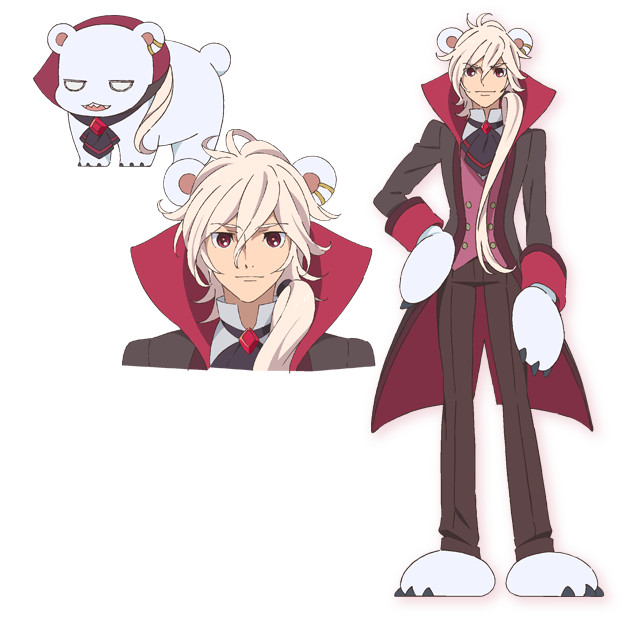 Junichi Suwabe as Life Sexy, the presiding judge of the "Judgemens" [sic]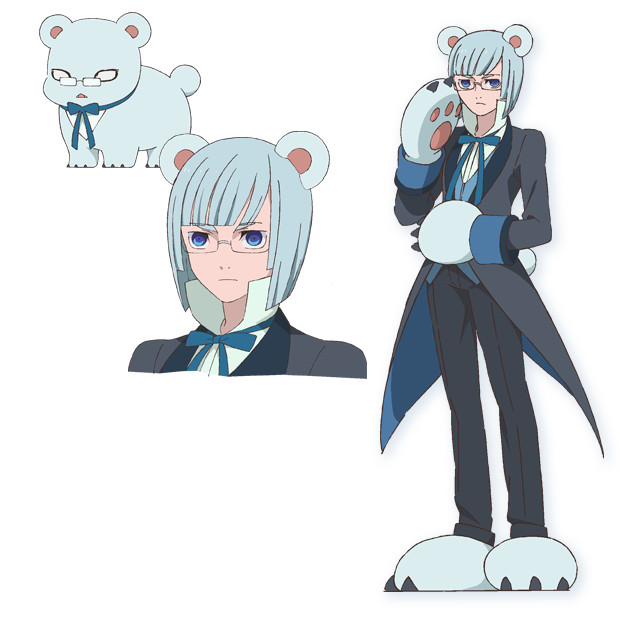 Mitsuki Saiga as Life Cool, the prosecutor of the "Judgemens"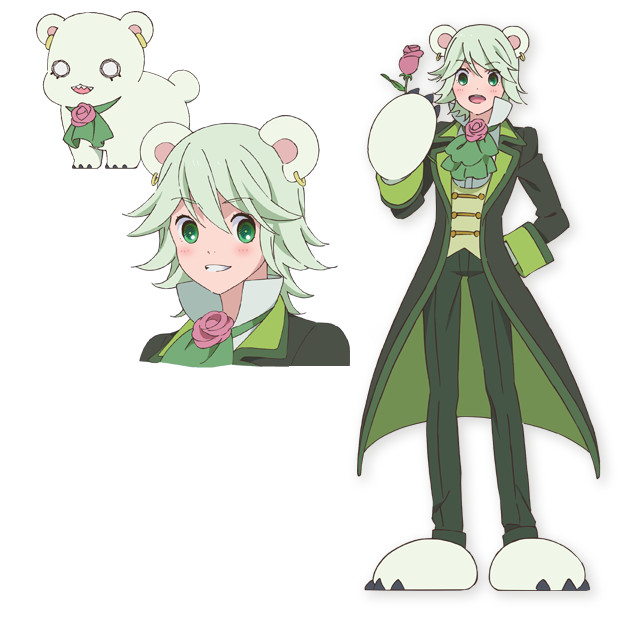 Kazutomi Yamamoto as Life Beauty, the defense lawyer of the "Judgemens"
The website announced that an advance screening event will be held with Ikuhara and Arakawa on December 7 at Tokyo's Kadokawa Cinema Shinjuku.
Kunihiko Ikuhara (Revolutionary Girl Utena, Mawaru Penguindrum) is directing the anime at the studio Silver Link, and Etsuko Sumimoto (animation director on Puella Magi Madoka Magica The Movie Part 3: Rebellion, Honey and Clover II) is adapting the original character designs by manga creator Akiko Morishima for animation. The other staff members include:
Assistant Director: Tomohiro Furukawa
Series Script Supervisors: Kunihiko Ikuhara, Takayo Ikami
Prop Design: Takao Abo
Color design: Satoko Kimura
Art Director: Chieko Nakamura
Director of Photography: Takeo Ogiwara
Editing: Shigeru Nishiyama
Sound Director: Kunihiko Ikuhara, Yō Yamada
Music: Yukari Hashimoto
Music Production: Kadokawa (Media Factory)
The series will premiere on January 5 on Tokyo MX TV.
Morishima also launched the manga version of the story in Gentosha Comics' Monthly Comic Birz magazine in February.

Images © 2015 Mamonaka Ikunigo/Yuri Kuma ni Kuru
---