×
remind me tomorrow
remind me next week
never remind me
Subscribe to the ANN Newsletter • Wake up every Sunday to a curated list of ANN's most interesting posts of the week.
read more
News

Ani-Song World Tour Announces Performers for Las Vegas Shows

posted on by Lynzee Loveridge
---

The 2015 Ani-Song World Tour event in Las Vegas announced its band line-up on Tuesday. The two-day event will host Jam Project, Yoko Ishida, Yousei Teikoku, ChouCho, Faylan, Sayaka Sasaki, and bamboo from the group milktub.
JAM Project, which stands for Japan Animation-song Makers, features Hironobu Kageyama (Dragon Ball Z, Sonic X, Saint Seiya, Shin Getter Robo), Masaaki Endoh (Cowboy Bebop, GaoGaiGar: King of Braves, Cybuster), Hiroshi Kitadani (One Piece, Bakuto Sengen Daigunder, Saint Beast), Masami Okui(Revolutionary Girl Utena, Di Gi Charat, Scrapped Princess, Slayers), and Yoshiki Fukuyama (Macross 7, Buso Renkin, Overman King Gainer, Ehrgeiz).
Since forming in 2000, the group has performed songs for eX-Driver, Gravion, MazinKaiser, New Getter Robo, Robonimal Panda-Z: The Robonimation, Scrapped Princess, The SoulTaker, Yu-Gi-Oh! Duel Monster GX, and their most famous collaboration, the anime-based Super Robot Wars game franchise. The group more recently contributed songs to the Cardfight!! Vanguard, Bakuman., Senyū, Nobunaga the Fool, and Garo: Honoo no Kokuin television anime series.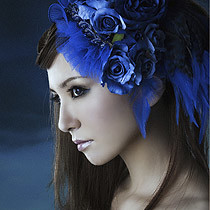 Faylan debuted in 2007 with her first single "Gekka no Rasen". She's gone on to perform theme songs for The Future Diary, Katanagatari, Mobile Suit Gundam AGE, Aesthetica of a Rogue Hero, Hakkenden: Eight Dogs of the East, BlazBlue Alter Memory, and Tokyo ESP.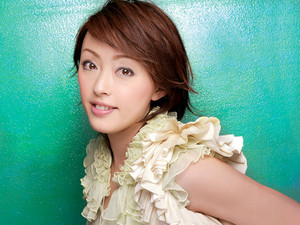 Ishida sang theme songs for over a dozen anime series, including Sailor Moon R and S ("Maiden's Policy"), Pretear ("White Destiny"), Shakugan no Shana ("Aka no Seijaku"), Texhnolyze ("Walking Through the Empty Age"), Sugar: A Little Snow Fairy ("Sugar Baby Love"), Ai Yori Aoshi ("Eternal Flower"), This Ugly Yet Beautiful World ("Natsuiro no Kakera"), and Yucie ("Because I Can't Say It"). More recently, she performed themes for Strike Witches, and Shirobako. She also helped popularize the Para Para dance internationally with the Anime Fusion Tour and her appearance at Anime Expo 2004.

Yousei Teikoku, whose name means "Fairy Empire," formed in 1997. The group's style combines a gothic lolita fashion with a sound inspired from both classical and heavy metal music. The band as performed theme songs for various anime including the opening themes for Future Diary, Innocent Venus, and Qwaser of Stigmata, and the ending themes for Venus Versus Virus, and Katanagatari, among others.

ChouCho made her major debut as a solo artist in 2011 with the song "Kawaru Mirai" for the Heaven's Memo Pad anime series. Her subsequent singles were used as theme songs for Mashiroiro Symphony, The Legend of Heroes: Trails in the Sky, Hyoka, Girls und Panzer, Gargantia on the Verdurous Planet, Prisma Illya, Buddy Complex and Glasslip.

Sasaki won the Animax Anison (Anime Song) Grand Prix and debuted as a vocalist in 2010 when she performed the opening theme "Seisai no Ripeno" for The Book of Bantorraanime series. Sasaki has also performed themes for T.P. Sakura - Time Paladin Sakura - Jikū Bōeisen; Nichijou - My Ordinary Life; So, I Can't Play H!; Senran Kagura; and Garo: Honoo no Kokuin.

bamboo (left) is the vocalist, lyricist, and producer of the band milktub. The duo (which also includes guitarist and composer Hikari) formed in 1991. They wrote the theme songs for the Green Green television anime in 2003 while also working in bishojo game production. milktub performed themes for Baka and Test - Summon the Beasts and The Eccentric Family.
VIP Tickets are on sale for US$125 per day and include a VIP pass, early entry to the event, a "lucky bag," and a "high-five" session with all the artists after the show. Advanced tickets are on sale for US$50 per day. The tickets for Friday, January 16 are here and the tickets for Saturday, January 17 are here. The concerts will be held at The Joint - Hard Rock Hotel and Casino in collaboration with Otakon Vegas.
---