News

Rumi Ookubo, Yoshimasa Hosoya Join Death Parade Anime Cast

posted on by Rachel Mahoney
---
The official website for Death Parade, the upcoming television anime based on the Anime Mirai short Death Billiards, Broadcaster NTV has updated on Friday with the main cast. The following cast members will reprise their roles from the original short film: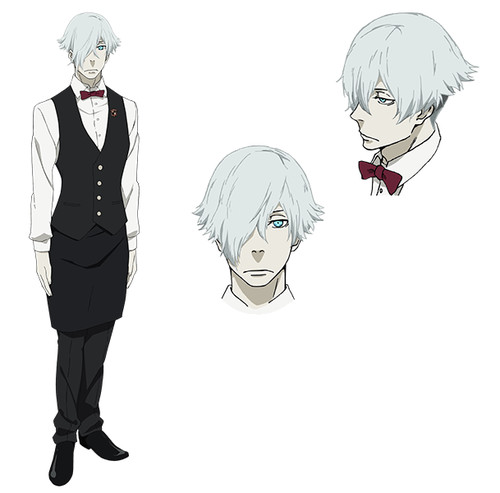 Tomoaki Maeno
(
Akatsuki no Yona
,
Pretty Rhythm Rainbow Live
) as Dekim (just "the Bartender" in the original short), the bartender and arbiter at the bar Queen Dekim (floor 15). He shows no emotion and always talks quietly. He takes pride in his job and never forgets to show visitors respect.


Asami Seto (Tari Tari, Valvrave the Liberator) as Black-Haired Woman, a clerk who works at Queen Dekim. Along with Dekim, she keeps an eye on the guests. She's strong of spirit and says what she thinks.
The following cast members are new to the anime version: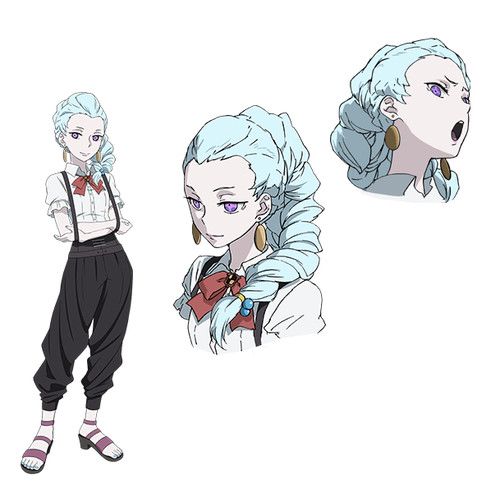 Rumi Ookubo (
Yuyushiki
,
Barakamon
) as Nona, Dekim and Ginty's boss. From her own place on the 90th floor, she manages all the other floors. In spite of her young appearance, she's wise and experienced.


Yoshimasa Hosoya (Haikyu!!, Kids on the Slope) as Ginty, an arbiter, like Dekim, from floor 15. He has a very violent nature and only thinks of himself.
The original cast also included Yūichi Nakamura (Clannad, World Trigger) as a man and Jun Hazumi (The Flying House, Kemonozume) as the elderly man.
The website gives an introduction to the story:
"Welcome to Queen Dekim" What greets two unsuspecting guests is a strange bar, Queen Dekim, and the white-haired bartender, Dekim. "From here you two shall begin a battle where your lives hang in the balance," he says to introduce the Death Game. Before long the guests' true natures become apparent. As a matter of course, at the game's end Dekim is revealed to be the "arbiter." Dekim's judgement on the two guests is...
Yuzuru Tachikawa will return to direct the series at Mad House, and as with the short, he will also provided the scripts, original concept, and storyboards. Shinichi Kurita will also return as character designer and animation director.
Other staff members include:
Art Director : Satoru Hirayanagi
Director of Photography: Hiroki Kawashita
Color Design : Yoshinori Horikawa
CG Director : Shigenori Hirozumi
Editing : Naoki Kawanishi
Music : Yuuki Hayashi
Sound Director : Satoshi Motoyama
Production : Mad House
The anime will have an advance cinema screening on December 28 in Japan and premiere in January.
The original Death Billiards short premiered in February 2013. It revolves around a man and an elderly man who are thrown into a game of billiards that has their life on the line.
Under the Anime Mirai program with which the original short was created, the Japan Animation Creators Association (JAniCA) receives money from the Japanese government's Agency for Cultural Affairs, and it distributes most of those funds to studios who will train young animators on-the-job.
[Via Ota-suke]
Images © Yuzuru Tachikawa / Death Parade Production Committee
---