×
remind me tomorrow
remind me next week
never remind me
Subscribe to the ANN Newsletter • Wake up every Sunday to a curated list of ANN's most interesting posts of the week.
read more
News

Patema Inverted, Naruto Films, Ghibli Documentary Released Monday (Updated)

posted on by Andrew Osmond
Patema Inverted
Blu-ray/DVD combo pack,
Naruto
pentalogy set and
Blood Prison
DVD, Ghibli documentary
Kingdom of Dreams and Madness
---

On Monday December 1, Anime Limited will release its Blu-ray/DVD combo pack edition of Patema Inverted. (This is the standard edition of the film, with the Collector's and Ultimate editions to follow later.) GKIDS summarised the story as follows:
Patema Inverted, from Time of Eve director Yasuhiro Yoshiura, is a perspective-twisting sci-fi adventure about two kids separated by opposite gravities. Patema lives in an underground world of tunnels, the long-abandoned ruins of a giant industrial complex. Though she is a princess, she is held back by the rules imposed by the elders of her clan. One day when she is exploring in a forbidden zone, she is startled by a strange bat-like creature and tumbles headlong into a void and out into the wide-open world above the surface – a place in which Patema risks "falling up" into the sky and being lost forever. Student Age lives on this surface world, a totalitarian society whose compliant population has been brainwashed against the "sinners who fell into the sky." When Age spies Patema hanging upside-down from a tree, he pulls her down to safety. Once they master the art of navigating competing gravitational forces – their weights cancel each other out – the pair sets out to evade the leaders of Age's world and discover the secret that keeps their worlds apart.
The release has extras including an audio commentary from the director and the lead voices, separate interviews with them, and the director's message to UK fans.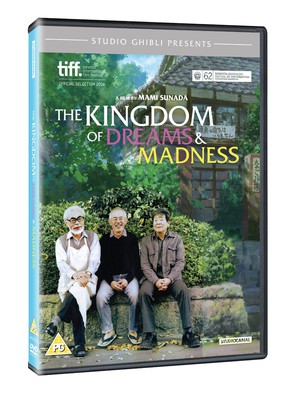 Studio Canal is releasing the live-action documentary feature film Kingdom of Dreams & Madness (Yume to Kyōki no Ōkoku) about Studio Ghibli on December 1. Yomiuri Documentary award-winning director Mami Sunada (Ending Note: Death of a Japanese Salaryman) directed the film. It follows Studio Ghibli director Hayao Miyazaki as he worked on the Kaze Tachinu (The Wind Rises) film, director Isao Takahata as he worked on the film Kaguya-hime no Monogatari (The Tale of Princess Kaguya), and producer Toshio Suzuki as he worked on both projects.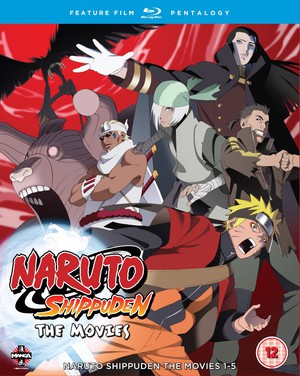 Manga Entertainment is releasing a 'Naruto Shippūden - The Movies' pentalogy set on both Blu-ray and DVD. It contains the first five film spinoffs from Naruto Shippūden. These are Naruto Shippūden, Naruto Shippūden the Movie: Bonds, Naruto Shippūden: The Will of Fire, Naruto Shippūden: The Lost Tower and Naruto Shippūden: Blood Prison.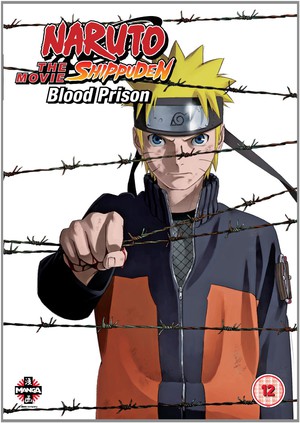 Manga is also releasing a separate DVD edition of the fifth film, Naruto Shippūden: Blood Prison.
Update - Text clarified, thanks to Shiroi Hane for the heads-up.
---