News

8th Manga Taisho Awards Nominates 14 Titles

posted on by Egan Loo
---


The executive committee for the eighth Manga Taisho awards listed this year's 14 nominated works on Monday. (The official English name of the awards is the "Cartoon Grand Prize.")
Manga Taisho 2015 Nominees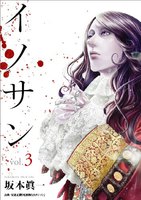 Innocent
Shin'ichi Sakamoto


Ōsama-tachi no Viking (Kings' Viking)
Sadayasu, Makoto Fukami


Kakukaku Shikajika (Such-and-Such)
Akiko Higashimura


Kasane
Daruma Matsuura


Gekkan Shōjo Nozaki-kun (Monthly Girls' Nozaki-kun)
Izumi Tsubaki


Koe no Katachi (A Silent Voice)
Yoshitoki Ōima


Kodomo wa Wakatte Agenai (Children Wouldn't Understand)
Rettō Tajima


Dimitri Tomkins
Fumiko Takano


Blue Giant
Shinichi Ishizuka


Hōseki no Kuni (Kingdom of Gems)
Haruko Ichikawa


Ballroom e Yōkoso (Sweep Over the Dance Floor or literally, Welcome to the Ballroom)
Tomo Takeuchi


Boku dake ga Inai Machi (The Town Where Only I Am Missing)
Kei Sanbe


Boku no Hero Academia (My Hero Academia)
Kōhei Horikoshi


Mahō Tsukai no Yome (The Ancient Magus' Bride)
Kore Yamazaki

The nominating committee is composed mainly of bookstore staffers who are in charge of their respective stores' manga. Any manga title that was released in 2014 and has eight volumes or less is eligible. The volume cap is intentionally added so that the prize winners would be relatively new works that have not already earned their popularity through sheer longevity.
The second round of voting will determine the winner of Manga Taisho 2015, which will be announced at an awards ceremony held later this year.
Last year, Kaoru Mori's A Bride's Story won the award. Hiromu Arakawa's Silver Spoon, Shinichi Ishizuka's Gaku - Minna no Yama, Yuki Suetsugu's Chihayafuru, Mari Yamazaki's Thermae Romae, Chika Umino's March comes in like a lion, and Akimi Yoshida's Umimachi Diary won the first six Manga Taisho in 2008, 2009, 2010, 2011, 2012, and 2013, respectively.
Gekkan Shōjo Nozaki-kun inspired a television anime last year. Crunchyroll streamed the anime as it aired in Japan, and Sentai Filmworks licensed it for North America. Kodansha Comics publishes A Silent Voice in North America, and Crunchyroll released it online. The recently concluded manga is inspiring an anime film. Seven Seas Entertainment will begin publishing The Ancient Magus' Bride in North America in May.
---