News

3rd New Sailor Moon Stage Musical to Run This Year

posted on by Egan Loo
Tokyo production to follow 2 all-female revivals in 2013 & 2014
---
The 20th anniversary Sailor Moon website announced plans for a third new musical this year. The venues for the next production will include the AiiA 2.5 Theater Tokyo. The website will provide more details in the future.
The first all-female revival musical, Pretty Guardian Sailor Moon: La Reconquista, debuted in September of 2013.

The second one, Pretty Guardian Sailor Moon Petite Étrangère, ran last August in Tokyo and then moved to Osaka and Shanghai. Its cast included: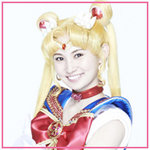 Satomi Ōkubo as Usagi Tsukino/Sailor Moon


Momoyo Koyama as Ami Mizuno/Sailor Mercury


Kanon Nanaki as Rei Hino/Sailor Mars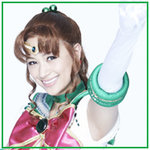 Yū Takahashi as Makoto Kino/Sailor Jupiter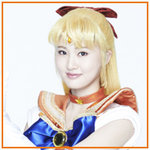 Shiori Sakata as Minako Aino/Sailor Venus


Yūga Yamato as Mamoru Chiba/Tuxedo Mask



Kokoro Kuge and Airi Kanda as Chibi-Usa/Sailor Chibi Moon, who is double-cast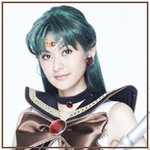 Mikako Ishii as Setsuna Meiō/Sailor Pluto

Erika Mahiro as Prince Demande
Sora Manami as Saphir
Riona Tatemichi as Rubeus
Mitsumi Hiromura as Esmeraude
Yui Itō as Black Lady
Kumiko Saitō, Momoka Kodama, Eriko Aoyama, Ayaka Ida, Yuka Itō, Akino Konno, and Ayumi Nakaoka play various Droids.
The DVD for the second musical went on sale on Wednesday. Niconico's satellite studio will host a February 1 event with the cast in a talk show and a screening in Tokyo's Ikebukuro ward. Niconico will stream the event.

Naoko Takeuchi launched the original manga in Nakayoshi in 1992, and the hit anime premiered that same year. The manga inspired 27 earlier stage musical runs with over 800 performances between 1993 and 2005. Toei's new Sailor Moon Crystal anime series premiered in July, and the second season, the Black Moon arc, premiered this month.
Source: Comic Natalie
---