×
remind me tomorrow
remind me next week
never remind me
Subscribe to the ANN Newsletter • Wake up every Sunday to a curated list of ANN's most interesting posts of the week.
read more
News

Plastic Memories Anime's 2nd Video Introduces Characters

posted on by Jennifer Sherman
"Love story born from digital memories" to premiere in April
---
The official website for the Plastic Memories anime project began streaming the second promotional video on Friday. The video introduces the main characters, cast, and staff.
Text: Tsukasa Mizugaki
Text: Just graduated from high school and is a new member of the workforce starting this spring
Text: That workplace is SA Corp.'s terminal service.
Text: The window Post Group retrieves the Giftias who are approaching the end of their service life
Text: The Giftia girl who became a partner
Text: A "Giftia" is an android with a person's heart. Their service life is only 81,920 hours.
Text: Our job was to tear up memories.
Isla: Because even happy memories don't necessarily become a relief....
Tsukasa: Even so, I will–!
The March issue of Kadokawa's Dengeki G's magazine also revealed the cast on Friday: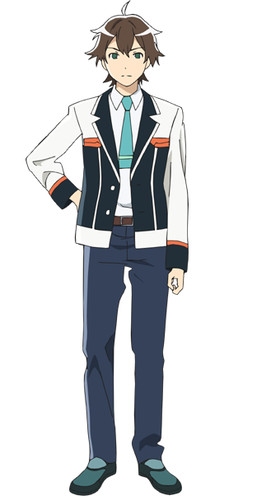 Yasuaki Takumi as Tsukasa Mizugaki, a new employee at SA Corp.'s terminal service who joined after graduating high school. However, he does not know much about his job.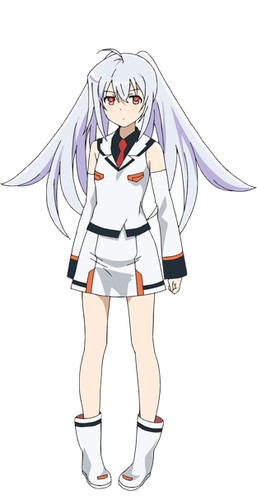 Sora Amamiya as Isla, a Giftia who doesn't show much emotion. She starts working in a team with Tsukasa, and supports him, since he does not know much. It is said that Giftias only have approximately nine years to function.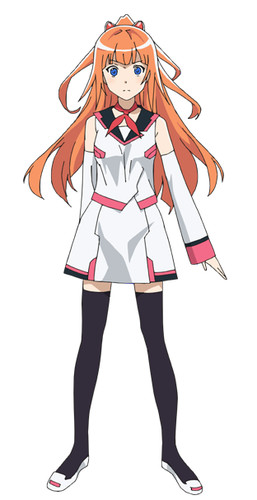 Chinatsu Akasaki as MICHIRU Kinushima, Tsukasa's senior at work. Although they have no age difference, she teaches Tsukasa as his work superior.

Sayuri Yahagi as Zack, a Giftia paired with MICHIRU. His appearance is that of a high-class young boy, but he has the power to complete all work smoothly.

Megumi Toyoguchi as Kazuki Kuwanomi, Tsukasa's direct superior at work.

Satoshi Hino as Constance, a Giftia modeled as an agreeable young man that works for Kazuki. Has an obviously gentle personality, and performs everything smoothly. Supports Kazuki.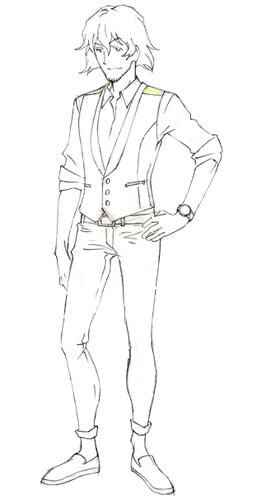 Kenjiro Tsuda as Yasutaka Hanada, a veteran employee that has 10 years experience in the terminal service. His ease at conversation, casual attitude, and lack of motivation belie his age and years of employment.

Aimi Terakawa as Sherry, a Giftia modeled as a career woman, partnered with Yasutaka. Serious to a fault, and has a rigid rapport with Yasutaka.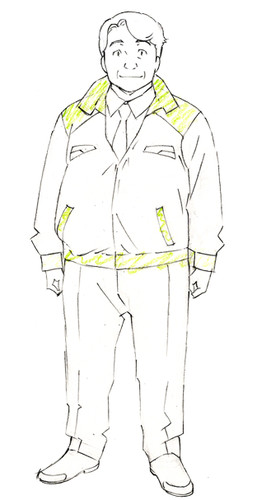 Nobuo Tobita as Takao Yamanobe, the section manager of Terminal Service 1 and Tsukasa's team. A stereotypical salaryman who is content with peace and quiet, and loathe to go against his superior's orders. Originally worked in sales, so has no actual field experience with the terminal service.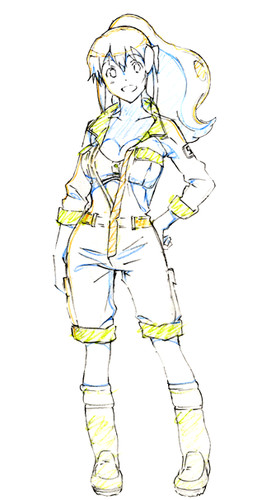 Sumire Uesaka as Eru Miru, a novice engineer with two years in the Giftia maintenance team. She is assigned to Isla and Zack, and acts overly familiar and talkative to anyone. An android geek.
The anime is slated to premiere on television in Japan in April. The official website began streaming a promo video last October. The website also previews the story:
This story takes place in a future not too far away when androids that look exactly like humans begin to spread across the world. The android production company SA Corp. produced Giftia, a new kind of android that has the most amount of emotion and human-like qualities out of any other model ever seen. However, due to problems in technology, the androids have a service life, and once they pass that, they... Well, it gets pretty bad. For this reason, SA Corp. creates a terminal service in order to retrieve Giftia that have gone past their service life. A new employee at the terminal service named Tsukasa Mizugaki forms a team with the Giftia Isla to retrieve the other androids, but...
Yoshiyuki Fujiwara (GJ Club, Engaged to the Unidentified) is directing the project at Doga Kobo (Yuruyuri - Happy Go Lily, Laughing Under the Clouds). Chiaki Nakajima (Yuruyuri - Happy Go Lily, Love Lab) is adapt the original character designs by okiura (Infinite Stratos). Naotaka Hayashi (Robotics;Notes, Steins;Gate, Chaos;HEAd) is credited as the project's original creator and he pens the scripts for the "story of meetings and partings."

Thanks to Kagayaki and Dennis R for the videos
---