News

Naruto Art Exhibit Previewed in Images

posted on by Sarah Nelkin
Exhibit is in Tokyo from April to June, Osaka from July to September
---
The staff of the art exhibit of Masashi Kishimoto's Naruto manga unveiled images of displays that will be available.

The "Valley of the End" display has images of Naruto and Sasuke's final battle, as well as the pair's memories in front of the waterfall.

The desk is a recreation of the birthplace of the
Naruto manga
.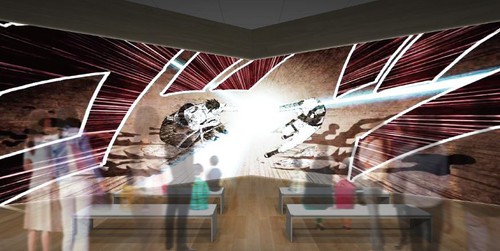 A giant screen will play a special Naruto video.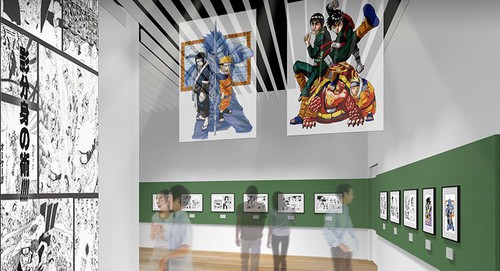 The hall gallery has original sketches and images from memorable moments. The first and full chapters will be shown in full.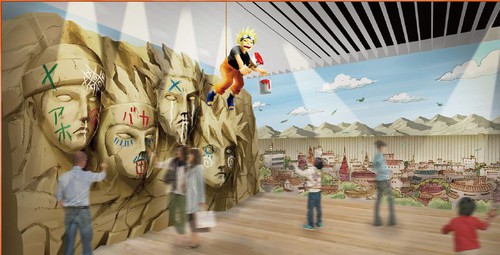 Visitors can see a young Naruto engaging in prankster activities and hanging from the ceiling.
The staff also unveiled the key visual for the exhibit:


In addition, the website lists that musical duo Yoshida Brothers will be providing the completely original music for the background music for video that will play at the exhibit, as well as for the commercial advertising the event.
Those who pre-order tickets with a bonus attached will receive the Naruto-ten Premium Fan Book Shinden Kaminari no Sho (Naruto Exhibition Premium Fan Book: New Legend - Book of Lightning) book, while all visitors will receive the Naruto-ten Official Guest Book Shinden Kaze No Sho (Naruto Exhibition Official Guest Book: New Legend - Book of Wind). Each book will have 19 pages of new, original manga by Kishimoto himself, as well as "secret contents" for the official Naruto app.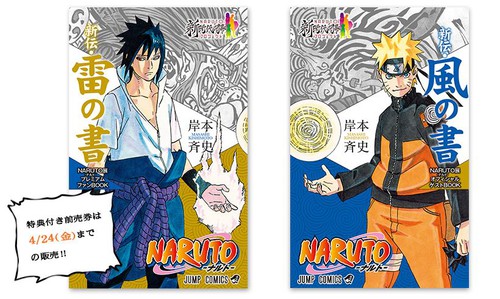 The exhibit will be held in Tokyo from April 25 to June 28 at the Mori Arts Center Gallery on the 52nd floor of the Roppongi Hills Mori Tower building. and in Osaka from July 18 to September 27 at the Osaka Bunka-kan.
[Via Comic Natalie]
---