News

Giovanni's Island Bradford Screenings Thursday

posted on by Andrew Osmond
Showing at Cinematheque Bradford at 2 p.m. and 7 p.m.
---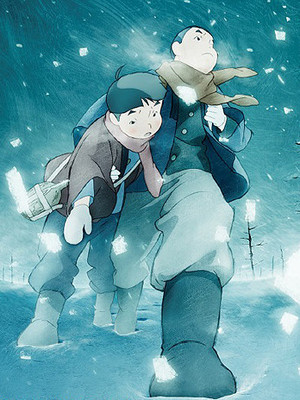 The anime postwar period drama Giovanni's Island will be screened (subtitled) at the Cinematheque Bradford in the Kala Sangam Arts Centre (directions) on Thursday March 5, at 2 p.m and 7 p.m. According to the site, 'We are still in the process of developing a long-term ticketing policy. In the meantime tickets are available on the door. The current ticket price is £7.50 (Concessions £5.00).'
Production I.G's Annecy-winning hand-animated Giovanni's Island film tells the story of two brothers living on the island of Shikotan. Their family and the people of the island hear of Japan's loss in the war and are told not to worry. However, their island gets caught in the middle of the continuing conflict in the west and is invaded by Russian soldiers. Giovanni's Island received the Satoshi Kon Prize for Excellence in Animation and tied for the Audience Award at the 18th annual Fantasia International Film Festival in Montreal.
---