×
remind me tomorrow
remind me next week
never remind me
Subscribe to the ANN Newsletter • Wake up every Sunday to a curated list of ANN's most interesting posts of the week.
read more
News

Blood Blockade Battlefront TV Anime's Ads Streamed

posted on by Egan Loo
Sci-fi crime story by
Trigun
's Nightow debuts on April 4
---
TOHO animation began streaming two commercials for Blood Blockade Battlefront television anime on Wednesday:
Zapp: You think you can handle yourself at Libra?
Leonard: There's something I just have to find out!
Klaus: Go! You have to save the world first!
Leonardo: This is the story of the people who showed me myself and my hope.
Klaus: Brengreed Blood Technique... En garde!
Leonard: There's something I just have to find out!
Zapp: You think you can handle yourself at Libra?
Leonard: I found the people I was looking for...!
Klaus: Brengreed Blood Technique... En garde!
Dark Horse Comics, North American publisher of the original manga by Yasuhiro Nightow, describes the story:
A breach between Earth and the netherworlds has opened up over the city of New York, trapping New Yorkers and creatures from other dimensions in an impenetrable bubble. They've lived together for years, in a world of crazy crime sci-fi sensibilities. Now someone is threatening to sever the bubble, and a group of stylish superhumans is working to keep it from happening.
The anime's voice cast will include:
Daisuke Sakaguchi
as Leonardo Watch

Rikiya Koyama as Klaus Von Reinherz


Kazuya Nakai as Zapp Renfro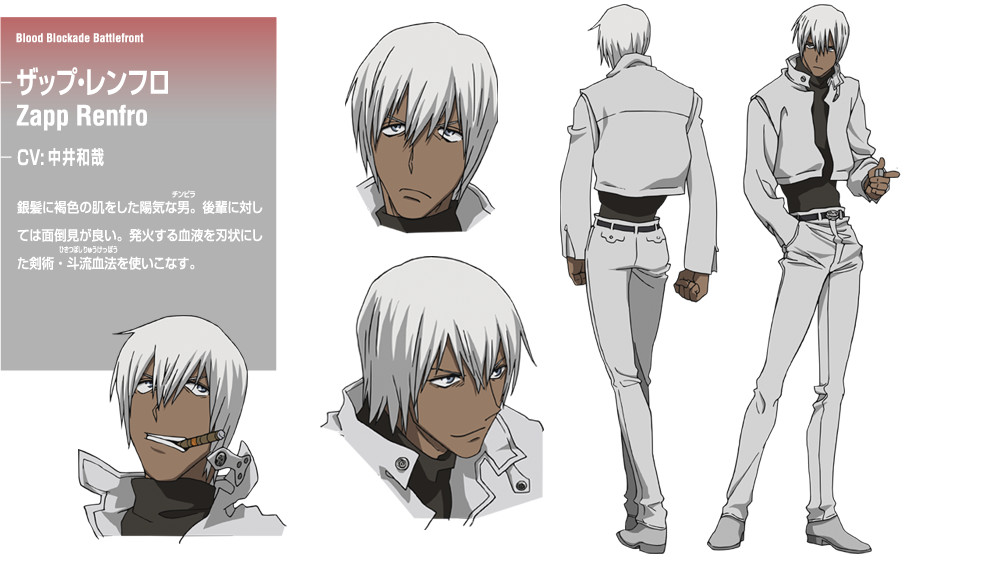 Yū Kobayashi as Chain Sumeragi


Mitsuru Miyamoto as Steven A. Starphase


Ai Orikasa as K.K.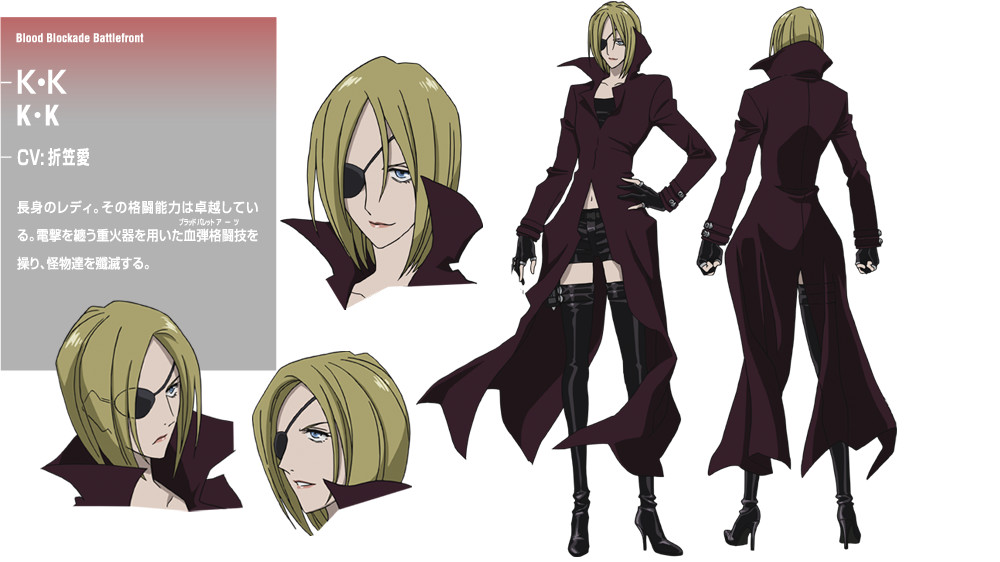 Banjou Ginga as Gilbert F. Altstein


Yūma Uchida as Sonic Speed Monkey


Akira Ishida as Femt, the King of Depravity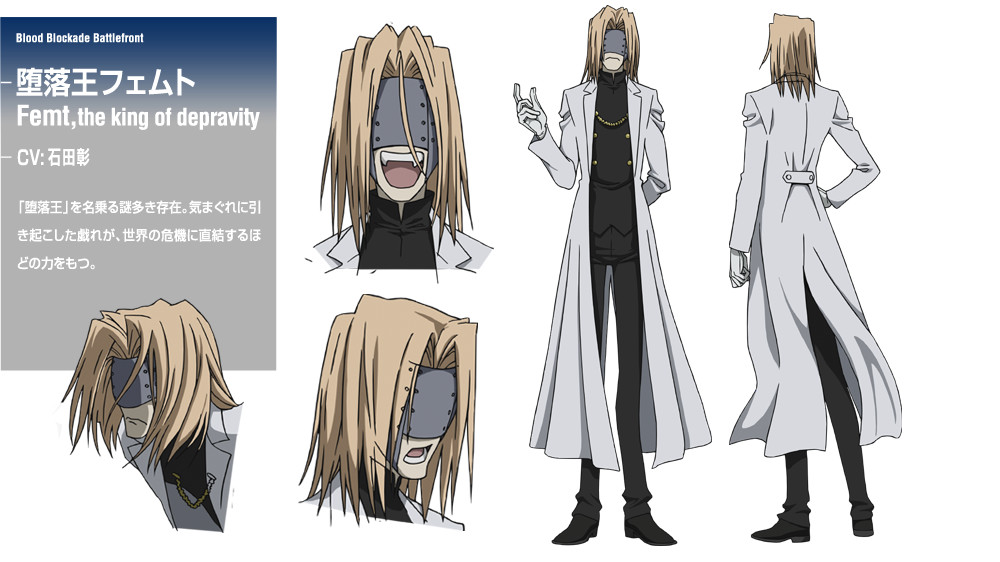 Akio Ohtsuka as Blitz T. Abrams


Unshou Ishizuka as Patrick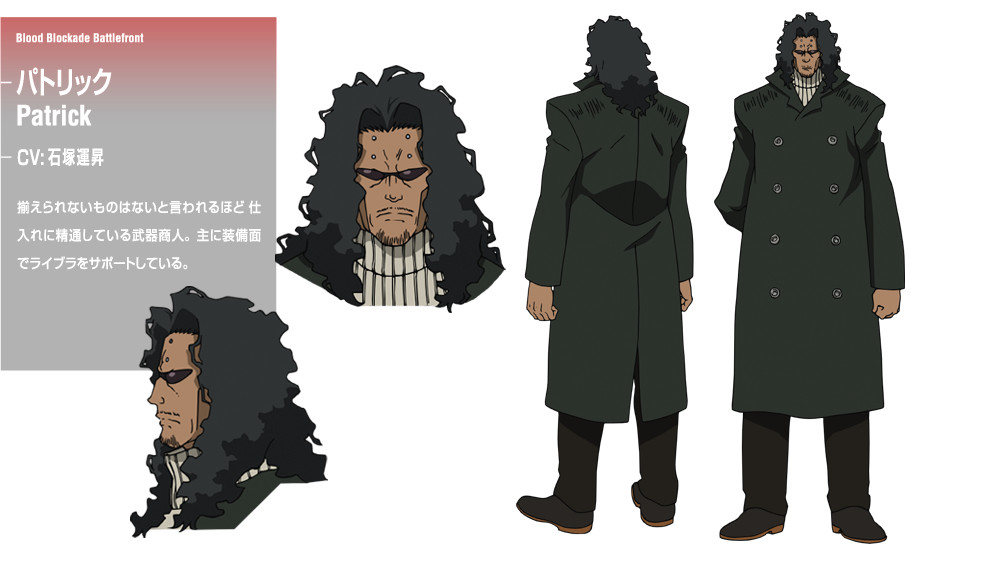 Mamoru Miyano as Dog Hummer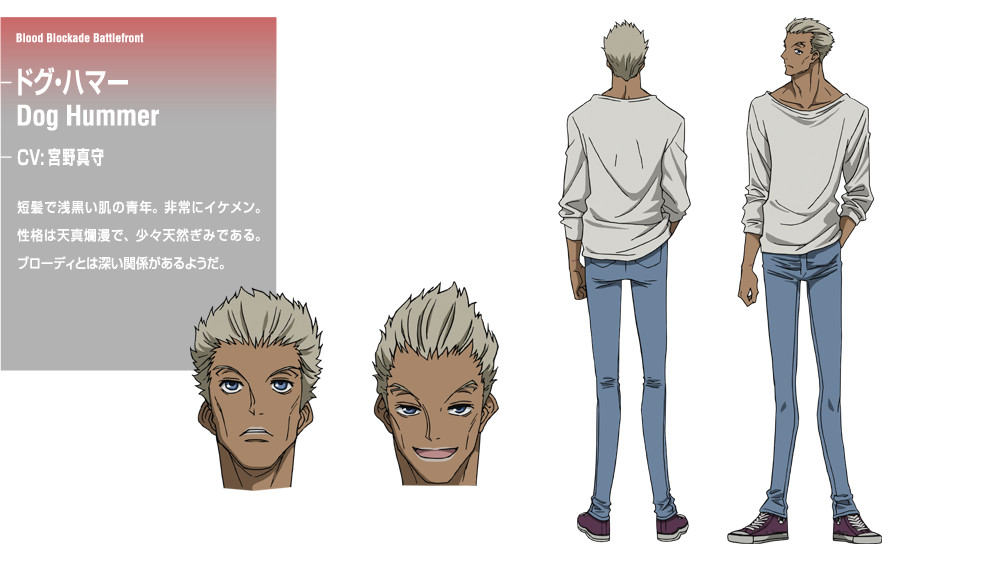 Keiji Fujiwara as Deldro Brody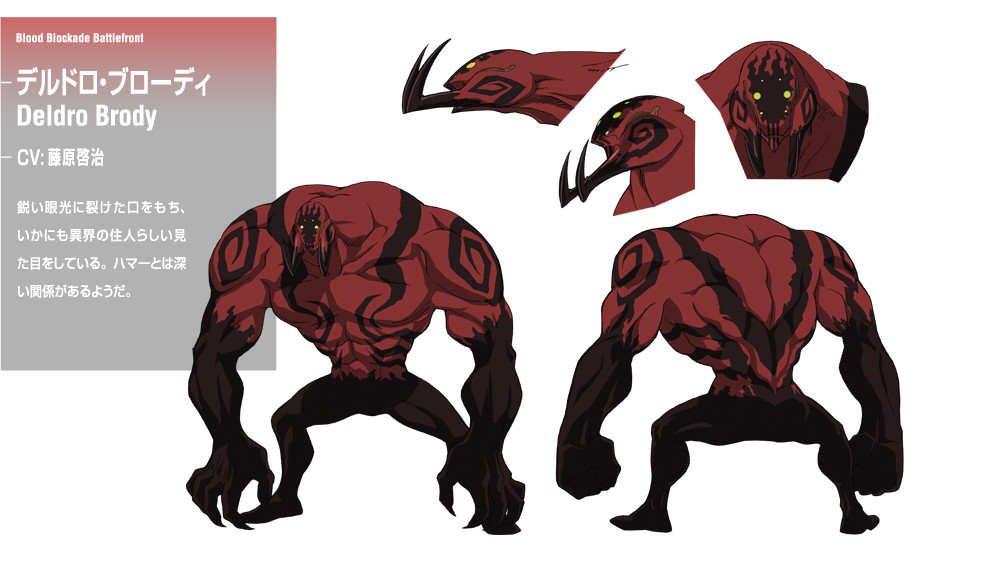 Hikaru Midorikawa as Zed O'Brien


Nana Mizuki as Leonardo's littler sister Michella Watch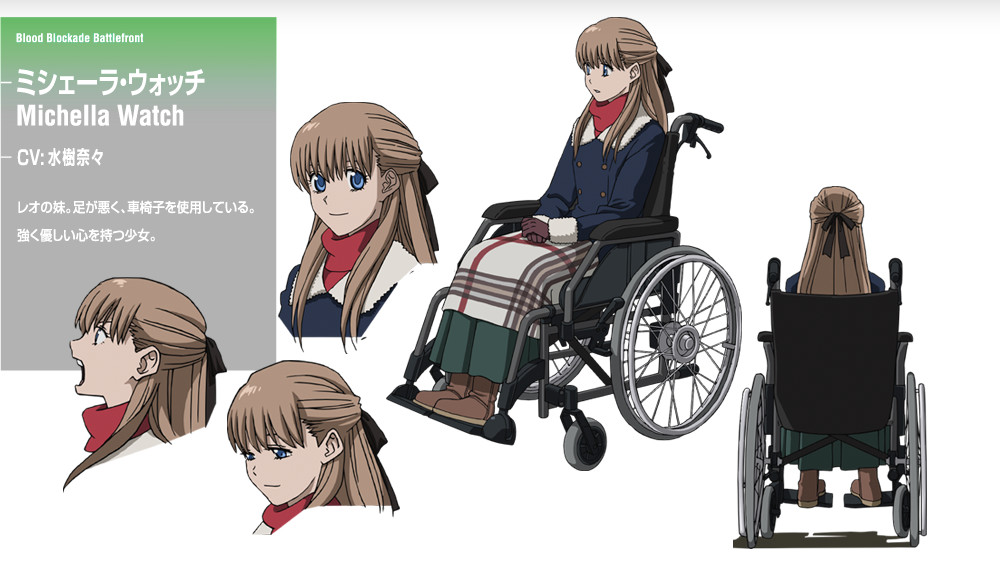 Miyuki Sawashiro as Vivian, a girl working at a diner, and Riki Kagami as Master, the head of the diner.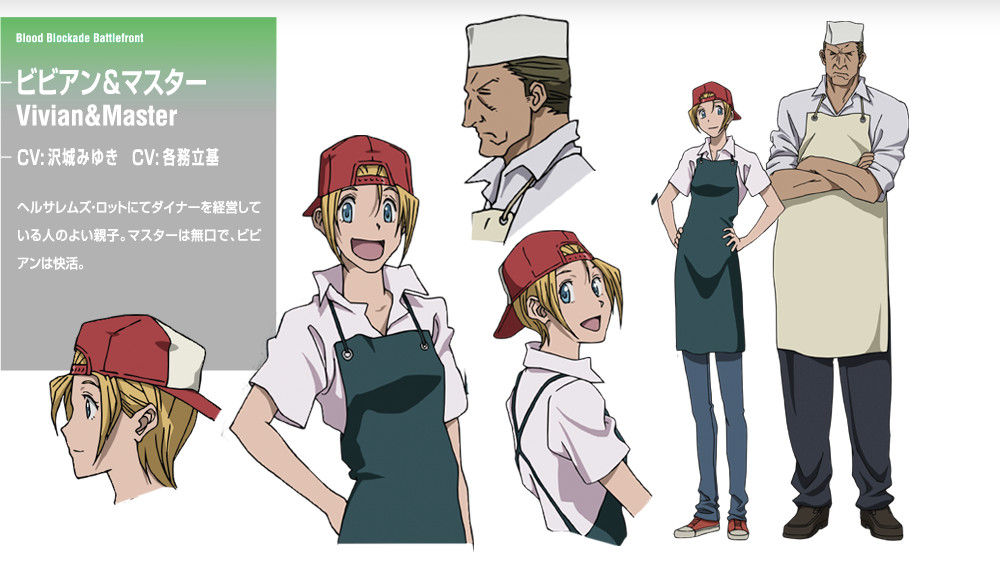 Rie Kugimiya (Fairy Tail, Gintama, Fullmetal Alchemist) will voice the original anime character White, who is a mysterious and beautiful girl that appears before Leo.


The rock band BUMP OF CHICKEN (Tales of the Abyss, One Piece: Dead End) will perform the opening theme song "Hello, world!"
Rie Matsumoto (Kyousogiga, Heartcatch Precure! Hana no Miyako de Fashion Show…Desu ka!?) is directing the anime at the studio BONES. Kazunao Furuya (live-action Liar Game, Galileo, S -Saigo no Keikan-) is the scriptwriter, and Toshihiro Kawamoto (Cowboy Bebop, Wolf's Rain, Golden Boy, Mobile Suit Gundam 0083: Stardust Memory) is designing the characters. Shinji Kimura (Project A-ko, Steamboy, Tekkonkinkreet) is the art director.
Koji Sugiura (Hajime no Ippo, Mobile Suit Gundam 0083: The Last Blitz of Zeon, Gunsmith Cats) is handling creature designs, while Noriyuki Jinguji (Trigun, Hellsing Ultimate, Accel World) is in charge of prop design. Takashi Hashimoto (Magi: The Labyrinth of Magic, Assassination Classroom, One Piece Film Z) is serving as the effects animation director. Taisei Iwasaki ("Kyōshinhei Tokyo ni Arawaru" short, Kanojo wa Uso o Ai Shisugiteru live-action film) is composing the music.
The anime will premiere in Japan on April 4.
After he finished Trigun Maximum in 2007, Yasuhiro Nightow launched Bloodline Battlefront as a one-shot manga story in Shueisha's Jump Square magazine in May of 2008. He then turned it into a three-part mini-series called Kekkai Sensen -Mafūgai Kessha- in the same magazine in 2009. He has since continued the story as a regular series in Jump Square in 2010. Shueisha is publishing the 10th compiled book volume in March.
Nightow's Trigun and Trigun Maximum manga series inspired a television anime and an anime film, and he also co-created the Gungrave game and television anime.
---