News

The [email protected] Actress Akiko Hasegawa Announces Pregnancy, Hiatus From Events

posted on by Sarah Nelkin
---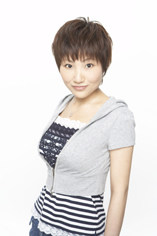 Voice actress Akiko Hasegawa announced at midnight on Monday (effectively Tuesday morning) on her blog that she is pregnant with her first child. She noted that she had always dreamed of having a child after getting married, so she is happy that her family will increase in size.
She also announced that she will be taking a hiatus from events due to her pregnancy, despite now being in the stable period. She apologized to fans who expressed through fan letters and the like that they were excited to see her on stage. She concluded by saying, "I will do my best so that someday and somewhere, I can show energetic self once again."
Hasegawa had announced her marriage to a man outside of the show business industry early last year.
Hasegawa is most well-known for playing the role of Miki Hoshii in The [email protected] franchise, and has also played Rena in Ro-Kyu-Bu! SS, Akari in Fantasista Doll, and Garnet in Blessing of the Campanella. In video games, Hasegawa played Sapphire in Disgaea 3, Asagi in Disgaea 4, and also performed the theme song for the fourth title as a duet with fellow The [email protected] actress Asami Shimoda under the unit name "Secret Character." Hasegawa also plays Itsuki in the Phantom Breaker franchise.
[Via Hachima Kikō]
---