News

Animator Expo Ends 2nd Season, Will Resume With 3rd Season in July

posted on by Karen Ressler
Final short for the season was "Rapid Rouge"
---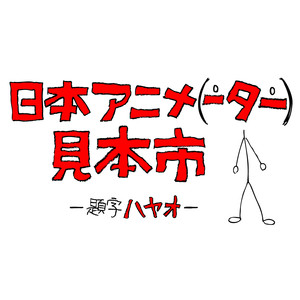 The official website for Japan Animator Expo, the project of weekly anime shorts from Hideaki Anno's studio Khara and the media company Dwango, updated on Monday to announce that the second season is now complete.
A third season will begin in the middle of July, again to release a new episode every Friday.
Two titles were listed for the second season but never released: "2 of killers of 2" by Kazuto Nakazawa and "Hammerhead" by Ōtarō Maijō and Mahiro Maeda. Daisuke Onizuka and Mahiro Maeda's "Rapid Rouge," a remix of the "ME!ME!ME!" music video, and "(Making of) evangelion:Another Impact" were released instead.
Hideaki Anno himself is serving as executive producer of the entire project initiative with Dwango President Nobuo Kawakami, and he also designed the image character mascot "(Tor)-kun." Ghibli co-founder Hayao Miyazaki created the title logo, and fellow Ghibli co-founder Toshio Suzuki colored it. The shorts mostly feature the voice talent of Ranma ½ and Cowboy Bebop co-stars Kouichi Yamadera and Megumi Hayashibara.
Image © nihon animator mihonichi LLP
---