News

Yu-Gi-Oh! Card Game Simulator Heads to PS4, Xbox One

posted on by Egan Loo
This summer's Legacy of the Duelist recreates duels from every generation
---

Konami Digital Entertainment confirmed on Thursday that it will release the card duel simulation game Yu-Gi-Oh! Legacy of the Duelist for PlayStation 4 and Xbox early this summer. The US$19.99 digital release will be the first Yu-Gi-Oh! game for those consoles. It will have additional digital content for US$4.99 each.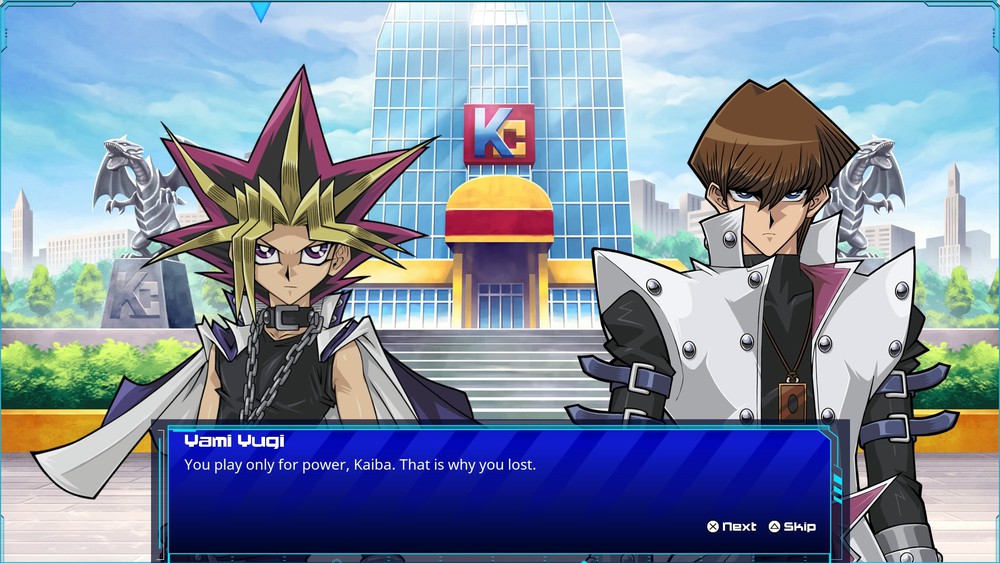 Konami describes the game:
Players from around the world have been invited to take part in an elite Dueling program that simulates the best Duels from every era of Yu-Gi-Oh!. Gamers can replay actual events in the Yu-Gi-Oh! timeline, from the original Yu-Gi-Oh! series up to Yu-Gi-Oh! ZEXAL, featuring the same storylines, characters, and Decks in a brand-new Story Campaign. Duelists will also battle against characters from the newest generation of the Yu-Gi-Oh! TV series, Yu-Gi-Oh! ARC-V, with even more Yu-Gi-Oh! ARC-V Duels to be included later as add-on content.

Newcomers to the Yu-Gi-Oh! TRADING CARD GAME can hone their skills courtesy of the game's comprehensive tutorial, while experienced players can dive into the rich Story Campaign and Duel with more than 90 characters in hundreds of matches, and even compete in new Battle Pack Sealed Deck and Draft play with other Duelists online.

Game features include:

The very first Yu-Gi-Oh! video game available for the PlayStation® 4 system and Xbox One for a never-before-seen next-generation Yu-Gi-Oh! experience!
Relive past Dueling glory with a Story Campaign that recounts the events from the Yu-Gi-Oh! TV series! Battle your opponent, and then take on the role of that character and Duel against the protagonist in a "Reverse Duel."
Duel with the latest cards from the official Yu-Gi-Oh! TRADING CARD GAME, including Pendulum Summon Monsters!
For the first time, compete in Battle Pack Sealed and Draft play against the A.I. or with players online. Battle Pack formats supported include Battle Pack: Epic Dawn, Battle Pack 2: War of the Giants, and War of the Giants: Round 2.
Customize your Decks with more than 6,600 cards, the most in any Yu-Gi-Oh! TRADING CARD GAME video game.
Compete against characters from the newest generation of the Yu-Gi-Oh! TV series, Yu-Gi-Oh! ARC-V!
Add-on content available at launch, with additional Decks, Avatars, playable characters and Duels!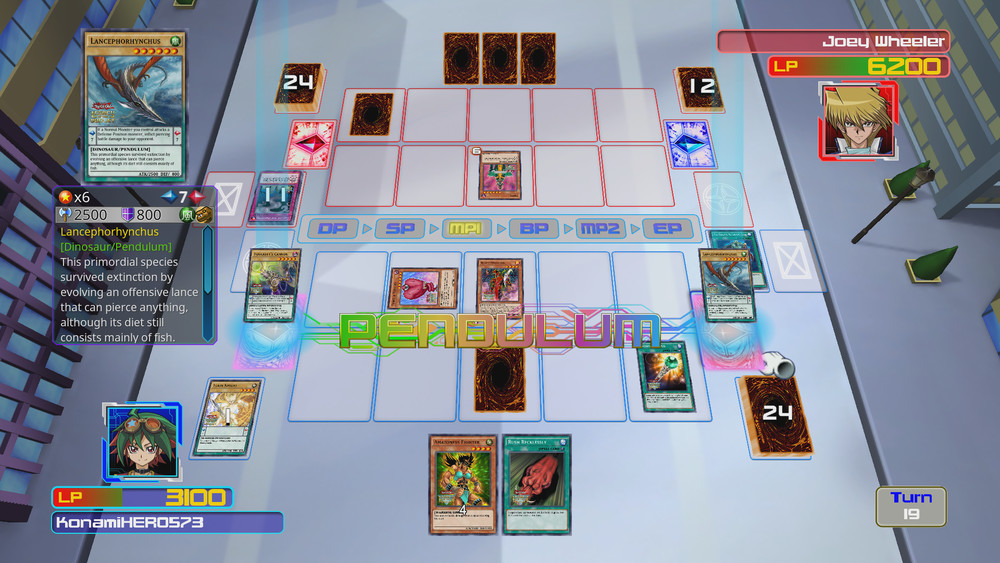 Kazuki Takahashi's original 1996-2004 Yu-Gi-Oh! manga launched an international franchise that continues to this day with card games, anime, toys, and newer manga series. The latest anime, Yu-Gi-Oh! Arc-V, premiered in Japan in Spring 2014 and is set to debut internationally this year. A new Yu-Gi-Oh! movie is in development in Japan for a theatrical release in 2016, and Takahashi will attend Comic-Con International in Japan next month.
The Yu-Gi-Oh! Zexal World Duel Carnival game debuted on the Nintendo 3DS in Japan in 2013 and in North America last September.
---