News

Female Band Silent Siren Covers 'secret base' for Live-Action anohana

posted on by Egan Loo
Band's 4 members were fans of the anime before covering ZONE's hit 2001 song
---
The four-member female band Silent Siren are performing the theme song for the live-action television special adaptation of the anohana: The Flower We Saw That Day anime. Their cover of ZONE's hit 2001 song "secret base ~Kimi ga Kuretamono~" is their first theme song for a live-action television project.

The original 2011 anime used a cover of the same song by the anime's voice cast. The members of Silent Siren — vocalist/guitarist Sumire Yoshida ("Suu"), drummer Hinako Umemura ("Hinanchu"), bassist Aina Yamauchi ("Ainyan"), and keyboardist Yukako Kurosaka ("Yukarun") — were fans of the anime version, and they were thrilled to meet the live-action version's cast on location during filming.
The single for Silent Siren's cover will go on sale on August 5 with the new song "Hachigatsu no Yoru" (August Night). The special will air this year.
ZONE, an all-female band like Silent Siren, had broken up in 2013.


The original Spring 2011 television anime followed several childhood friends who try to reconnect in high school, after drifting apart due to tragedy five years earlier. It inspired a manga and a 2013 film sequel.
The live-action special will star:
21-year-old Yūta Takahata (The Eternal Zero) as Tetsudō "Poppo" Hisakawa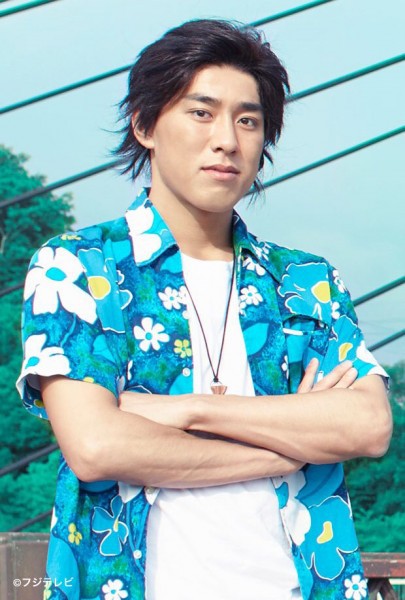 18-year-old Airi Matsui (live-action Yamada-kun and the Seven Witches, 2014's GTO, Hell Teacher Nube) as Naruko "Anaru" Anjō



18-year-old Nijirō Murakami (Takashi Miike's As the Gods Will, Still the Water) as Jinta "Jintan" Yadomi



14-year-old Minami Hamabe (live-action Ace Attorney) as Meiko "Menma" Honma



20-year-old Jun Shison (Ressha Sentai ToQger) as Atsumu "Yukiatsu" Matsuyuki



17-year-old Marie Ītoyo (S -Saigo no Keikan-, Nobunaga Concerto) as Chiriko "Tsuruko" Tsurumi



Source: Sankei Sports
---