News

Right Stuf/Nozomi Ent. to Release Revolutionary Girl Utena on Blu-ray Disc

posted on by Crystalyn Hodgkins
---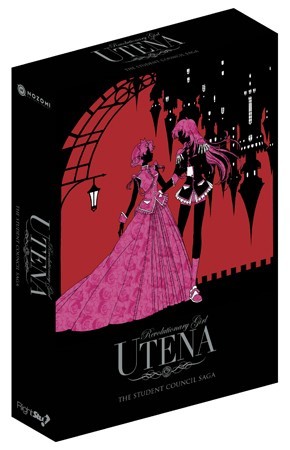 Anime retailer and distributor Right Stuf, Inc. and producer Nozomi Entertainment announced at their panel at Anime Expo on Friday that they will release the Revolutionary Girl Utena television anime series on Blu-ray Disc.
The release will be Nozomi Entertainment's first Blu-ray Disc release. The release also marks the first time Revolutionary Girl Utena is getting a high-definition release in North America. Nozomi will release the series in 2016.
Right Stuf had previously released the series on three DVD sets in North America in 2011. Central Park Media had released the series on VHS and DVD between 1998-2004.
The 39-episode series had originally aired in 1997. Kunihiko Ikuhara (Sailor Moon series director, Penguindrum) directed the series at J.C. Staff. The series starred Tomoko Kawakami as Utena Tenjou and Yuriko Fuchizaki as Anthy Himemiya.
---