News

3rd Sailor Moon Musical's TV Ad Previews Main Cast in Costume

posted on by Jennifer Sherman
Tokyo performances to offer English, French, Chinese subtitles
---
The third new Sailor Moon musical began streaming a television commercial on Saturday. The video highlights the previous musicals and shows 14 cast members of this year's musical in costume.
Text: A new musical performance is set for fall 2015
Text: Bishōjo Senshi Sailor Moon -Un Nouveau Voyage-
Text: Ten Sailor Guardians finally gather!
Text: Five Sailor Guardians will graduate.
Text: Tuxedo Mask makes a magnificent appearance this year, too.
Text: To protect what's precious... we fight!

General ticket sales will begin on July 26. An English ticketing website will open on the same day.
The musical also announced on Thursday that Tokyo performances will offer English, French, and Chinese subtitles on smart-glass devices. The system will allow visitors use a controller to select language, text size, and display location on the glasses. Renting the smart-glass device will cost 1,000 yen (about US$8).
The musical unveiled images of some of its Death Busters cast earlier this month.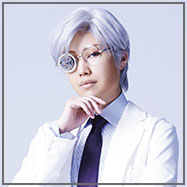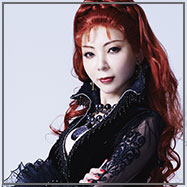 Yuki Kaon and Kei Ōgi, former Takarazuka Revue members who played male roles, as Professor Tomoe and Kaolinite, respectively







The members of Witches 5: Ayaka Ida as Mimete, Saya Chinen as Eudial, Yui Hasegawa as Viluy, Momoka Sadachi as Tellu, and Maana as Cyprine
Other cast members include Ayumi Nakaoka, Rina Tsutsumi, Nozomi Hayashi, and Rio Taniguchi.
The play previously announced the new and returning cast for the Sailor Guardians and Tuxedo Mask.


Satomi Okubo (Sailor Moon), Kanon Nanaki (Sailor Mars), Yu Takahashi (Sailor Jupiter), and Shiori Sakata (Sailor Venus) debuted as their roles in 2013's Bishojo Senshi Sailor Moon -La Reconquista- musical. Momoyo Koyama replaced Miyabi Matsuura in 2014's Bishojo Senshi Sailor Moon -Petite Étrangère- musical as Sailor Mercury.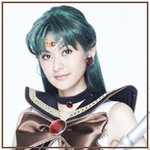 Kokoro Kuge and Airi Kanda will return from last year's Petite Étrangère musical to play Chibi-Usa/Sailor Chibi Moon, and Mikako Ishii will also return to play Setsuna Meiō/Sailor Pluto.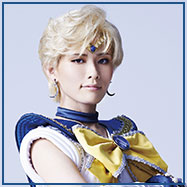 Former Takarazuka Revue male role actress Shū Shiotsuki will play Sailor Uranus and former Takarazuka Revue female role actress Sayaka Fujioka will play Sailor Neptune. Prizmmy☆ (Pretty Rhythm) idol group member Karin Takahashi will play Sailor Saturn.

Finally, actress Yūga Yamato will reprise her role as Mamoru Chiba/Tuxedo Mask.
The five main actresses will graduate from the cast after Bishōjo Senshi Sailor Moon -Un Nouveau Voyage- finishes its run.

Bishojo Senshi Sailor Moon -Un Nouveau Voyage- will run from September 18 to 27 at the AiiA 2.5 Theater Tokyo venue, and then from October 2 to 4 at the Sankei Hall Breeze theater in Osaka.
---