News

Galileo Galilei Offers 'Aoi Shiori' Song for Live-Action anohana

posted on by Rafael Antonio Pineda
Song also served as opening theme for original 2011 TV anime
---

The staff of the live-action television special of the anohana: The Flower We Saw That Day anime announced on Thursday that the band Galileo Galilei's (Mobile Suit Gundam AGE, Taifū no Noruda) will contribute their song "Aoi Shiori" (Blue Bookmark) as the show's opening theme song. The same song also served as the original 2011 anime's opening theme song.
The band Silent Siren announced on July 1 that they are performing a cover of ZONE's hit 2001 song "secret base ~Kimi ga Kuretamono~" as the show's theme song. The anime used a cover of the same song by the anime's voice cast as its ending theme.


The original Spring 2011 television anime followed several childhood friends who try to reconnect in high school, after drifting apart due to tragedy five years earlier. It inspired a manga and a 2013 film sequel.
Masaki Nishiura (Densha Otoko) is helming the project, working off of scripts by Yoshihiro Izumi (Ranma 1/2, Death Note live-action drama). Yuta Kano (One Piece) is credited with planning, and Sumi Asano (Sazae-san live-action special) is credited as producer.
The live-action special will star:
21-year-old Yūta Takahata (The Eternal Zero) as Tetsudō "Poppo" Hisakawa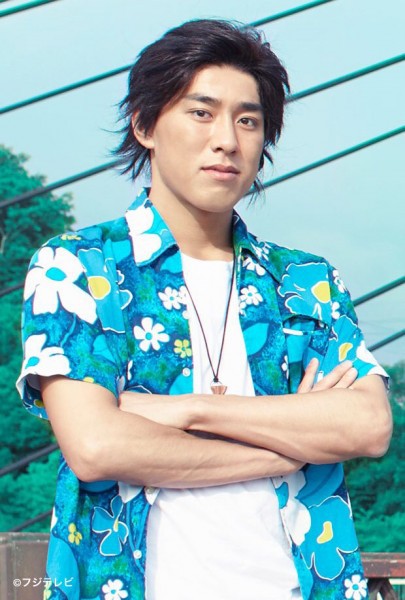 18-year-old Airi Matsui (live-action Yamada-kun and the Seven Witches, 2014's GTO, Hell Teacher Nube) as Naruko "Anaru" Anjō



18-year-old Nijirō Murakami (Takashi Miike's As the Gods Will, Still the Water) as Jinta "Jintan" Yadomi



14-year-old Minami Hamabe (live-action Ace Attorney) as Meiko "Menma" Honma



20-year-old Jun Shison (Ressha Sentai ToQger) as Atsumu "Yukiatsu" Matsuyuki



17-year-old Marie Ītoyo (S -Saigo no Keikan-, Nobunaga Concerto) as Chiriko "Tsuruko" Tsurumi



Source: Animate.tv
---