News

Suara Returns for Utawarerumono: Itsuwari no Kamen Anime Theme Songs

posted on by Karen Ressler
Singer performed theme songs for earlier
Utawarerumono
anime, games
---

F.I.X. RECORDS announced on Tuesday that Suara will perform the opening theme "Fuantei na Kamisama" (Insecure God) and the ending theme "Yumekaotsutsuka" (Feeling as if in a Dream) for the upcoming television anime adaptation of Utawarerumono: Itsuwari no Kamen (Utawarerumono: The False Mask), the second game in the Utawarerumono series.
Suara previously performed theme songs for the original Utawarerumono game, television anime, and OVA. She performed the theme song "Nuedori" for the upcoming second game.
The single with both tracks will ship on November 4. The limited edition will include a DVD with a music video for "Fuantei na Kamisama."

The anime will begin in October and run for 25 episodes (two cours).
Keitaro Motonaga (Date A Live, ToHeart - Remember my memories, School Days) is directing the anime at the Studio White FOX. Masahiko Nakata (Utawarerumono, Tears to Tiara) is adapting the original character designs by Tatsuki Amazuyu (Utawarerumono, Tears to Tiara, ToHeart2 franchise) and Misato Mitsumi (ToHeart2 franchise). Munemitsu Suga is supervising the scenario, and Takamitsu Kouno (ToHeart2ad, Utawarerumono OAV, We Without Wings - Under the Innocent Sky, Abnormal Physiology Seminar) is serving as series script supervisor. Naoya Shimokawa (To Heart franchise) and AQUAPLUS are credited with the music.
Some of the game's cast members are also voicing the anime:


Keiji Fujiwara
as Haku. Kuon saved him and gave him a name. He has lost most of his memories, and his origins are unclear.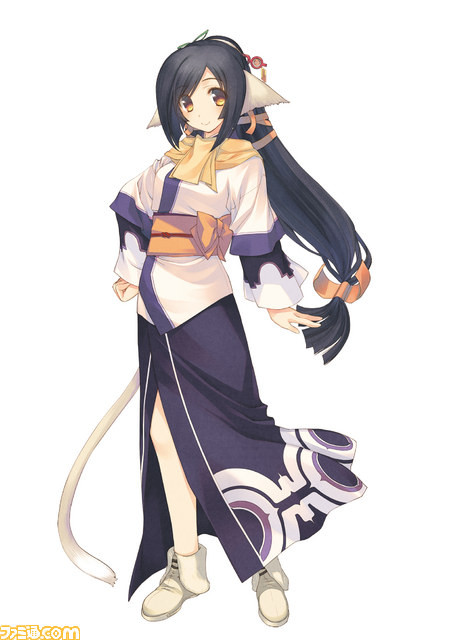 Risa Taneda as Kuon. A doctor with ears and tail like an animal's. Separated from her homeland, she encounters Haku while traveling along leisurely.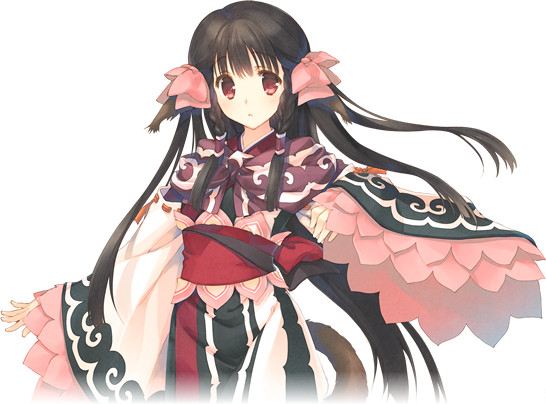 Ai Kakuma as Rurutie, a princess in waiting of Kujūri, a colony of the great country Yamato


Inori Minase as Nekone, Ukon's little sister


Kentarō Tone as Ukon, who Haku and Kuon got to know at a tavern

The adventure simulation game takes place in a world where people have animal ears and tails, and rival generals battle for supremacy. In the original game, the player commanded units in tactical combat, while also progressing the story through dialogue with the characters.
The second game is slated for a September 24 release for PlayStation 3, PlayStation 4, and PlayStation Vita in Japan. The producer also promised that the third game will be released within one-and-a-half to two years after the release of the second.
AQUAPLUS released the original Utawarerumono game in 2002 for the PC. It inspired a 2006 television anime series and a 2009 original video anime series. ADV Films released the television series in North America in 2007, and Funimation has since picked up the North American release rights.
Arō Shimakusa also launched a manga adaptation of the game in ASCII Media Works' Dengeki G's Magazine, which ran from Septermber 2005 to November 2006. Atlus USA released the PS3 fighting game Aquapazza in November 2013. The game contained characters from the original Utawarerumono game, alongside other characters from the AQUAPLUS and Leaf game library.
Source: Presepe
---